Introduction –
After touring some of the UK airports, Newquay, Doncaster, Liverpool & Kemble utilising my Instrument Rating it was time to explore further afield, and with that came crossing international boundaries. I had amassed 14 hours of experience post IR issue and fancied a challenge.
The plan originally meant a short hop to Amsterdam in early September. This was cancelled, as the event in Utrecht that was originally due to take place in February 2021 was further delayed due to Coronavirus restrictions. I elected to fly to Liverpool instead as this was a simple practice run for the then-planned trip to Ibiza in October 2021.
Having visited the Balearics in July 2021, I realised quickly that this was going to become a pointless trip. Not only were restrictions back then creating a desert island, but the further closure of bars and nightclubs would make the visit unproductive. Whilst the island has far more to offer than just nightlife, it's not the sort of trip we had in mind, and with other aspects getting in the way. I decided to delay till at least Spring 2022.
I reduced my booking of the aircraft to just a weekend and elected on either a 4-hour flight to Northern Spain or a short trip to Germany, with maybe a few big names to visit. I didn't want to spend lots on flying because I'd already spent a fair amount in the previous 6 months so thus a trip to Dusseldorf followed by a trip to Hamburg came to mind.
Germany was closer to home than Spain and the thought of flying across the Bay of Biscay solo was a trip too far, along with not having a Little John purchased for the 4.5-hour journey my options were becoming quickly limited. After having contacted all the handling operators of Bilbao, I was left feeling a little deflated at the cost they wanted for the handling, especially as they have next to no business and I only required the basic handling package.
Choice of Germany –
The decision to travel to Germany was an easy one. The paperwork was minimalistic and the approach to flying into a big international airport is of a more welcoming attitude than most places in Europe. I did investigate Bilbao as an alternate as the paperwork to Spain is also of ease, however, I wanted to limit the en-route flying time and thus reduce the overall costs of the trip.
The weather wasn't much better in Northern Spain than in Western Germany so it made no sense to fly an extra couple of hours each way for the same weather. Whilst Spain probably would have been slightly cheaper than Germany, the hotel prices were also brought into consideration.
I also struggled to find anyone that was a) vaccinated b) had the time off from work and c) the funds for such a venture. It has after all been a very difficult 20 months for most people, so the matter of a fact was I'd probably have to fly this trip by myself, which after all was for the experience.
This was ultimately weighing up the costs of the trip, without prior thought and planning. Something I hope to change in 2022 whereby there's a method to the madness.
Dusseldorf & Hamburg –
The original plan was to fly to Dusseldorf for the night, then fly onto Hamburg the day after before conducting a long-range flight from Hamburg to London on Sunday. From my research, I was informed to do the following.
Check AIP
Check NOTAMS
Contact the airport (regarding pricing)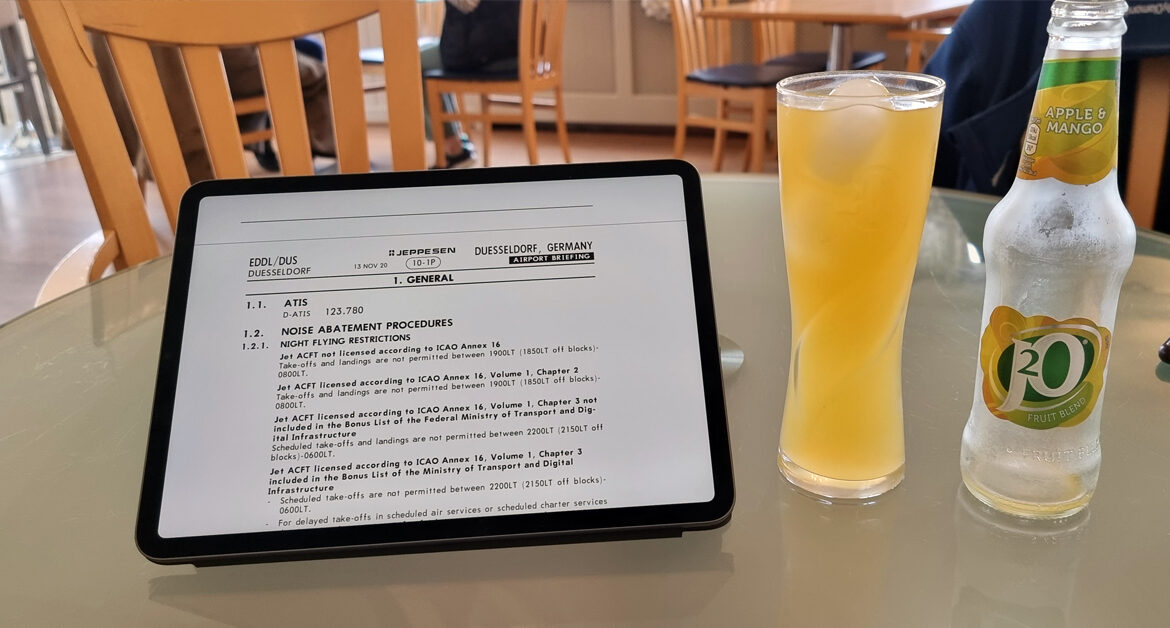 ---
Whilst this probably could have happened, I made a bit of a mistake in sending an email to the third-party handler at the GAT at Hamburg. Dusseldorf responded with a decent quotation for the night (More on that later) but Hamburg responded with a price that was simply unreasonable. But in the case of Hamburg, there is really no need to contact the GAT beforehand, unlike Dusseldorf which states mandatory handling.
I was quoted by one of the companies in the GAT and didn't want to risk it especially as the associated costs were 300 EUR, so unfortunately on this occasion, I decided to cancel the idea of flying to Hamburg.
In addition to this, the cost of booking two separate hotels was an additional cost. It was far cheaper to book a hotel in Dusseldorf for a two-night stay.
---
Quotation's of Airport Fee's –
Hamburg Aviation Service emailed stating the following costs;
Handling Fee – 190 EUR
Split Handling – 47.50 EUR
Airport Concession Fee – 11.88 EUR
Airport Fees – 69.91
Disbursement – 6.99
Giving a total of 326.28 EUR for Saturday till Sunday
Jet Aviation at Dusseldorf emailed stating the following costs;
Parking Fee – 20 EUR + VAT
Mandatory Infrastructure Charge (MIC) – 21 EUR + VAT
Airport fees – 23 EUR + VAT
Starting fees – 10 EUR + VAT
NOx Fee – Approx. 3 EUR + VAT
An additional 50 EUR + VAT could be expected for the coordination of slots, but there is a way around this.
Giving a grand total of 76.15 EUR including VAT for Friday till Sunday
ASL Germany –
Based in Frankfurt is the AIS-Centre (AIS-C), they are contactable by phone and a small charge if called from the UK. This is to arrange your coordinated slot. This was £1.79 without VAT, so a lot cheaper than the 50 EUR + VAT for the handler to do it for you. You are able to book a SLOT at least 5 days in advance of your flight.
For arrivals, your slot is the runway time (LDG – Landing time) and for departures, it's your (TOT – take-off time), so you should plan accordingly. You then place the code into your flight plan starting with ASL.
This can be booked via the following;
Telephone: +49 (0) 6103 707 5500
Outbound Flight –
Originally, I had the aircraft from Thursday till Tuesday for Ibiza, but I offered the aircraft up from Thursday till Friday lunch for training and had no real need to rush to Germany. I arrived at Stapleford a few hours before departure and did any last-minute planning for this flight whilst eating a spot of lunch.
One real issue I need to resolve going forward is that for whatever reason leaving any last-minute planning seems to disrupt my flow. It causes many a delay to my flights and I need to personally resolve it.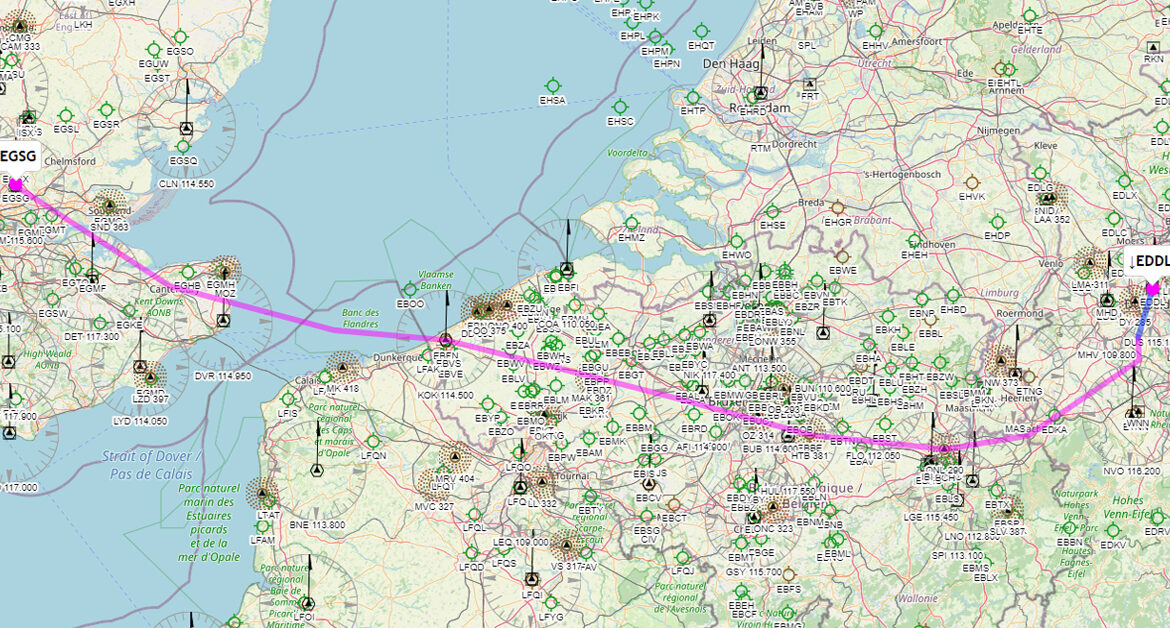 ---
---
The aircraft landed a few minutes late from a lesson, so time was finite to check the aircraft over, load my baggage and fit the cameras once all safety aspects were covered. I did not rush this process, as usual, and ensured we were all prepared for the flight across Europe. I was very nervous, the skies looked ominous but nothing of a convective nature.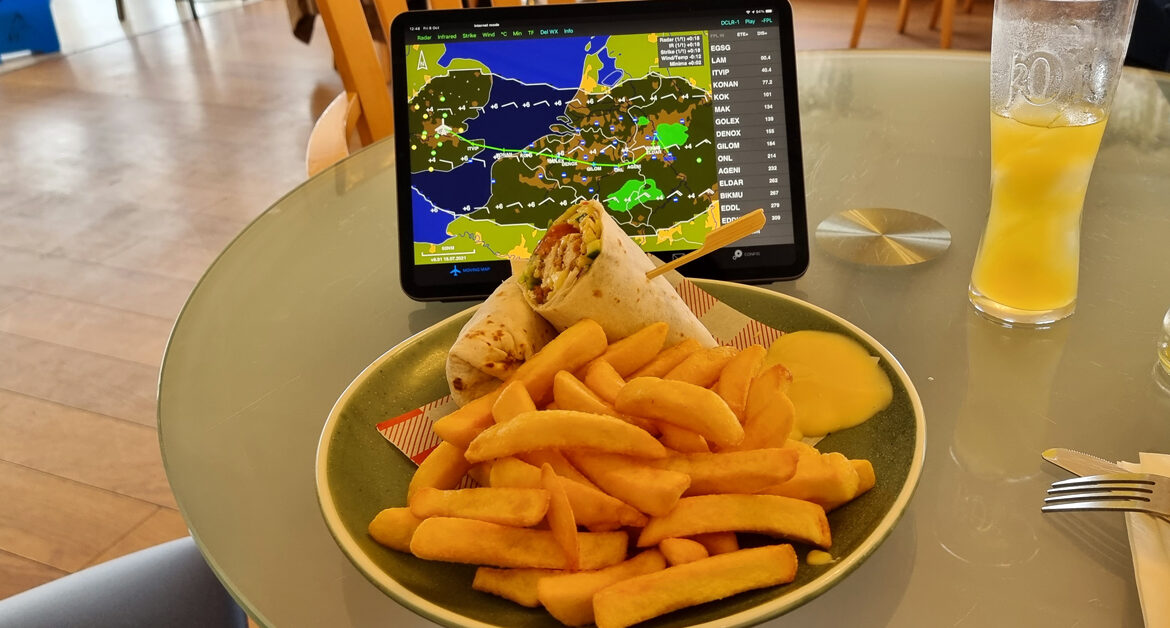 ---
The weather forecast for the flight was clear, and nothing of an IFR nature. I was very keen to depart on-time and ensure that I landed in Dusseldorf within my slot. We departed off stand a few minutes late and awaited our ATC release instructions from Swanwick. I anticipated via Detling (DET) with either London or Thames Radar due to the proximity of London City/Biggin. As I taxied for my departure, I continued to do some checks. I was on a relatively benign part of the airfield whereby I knew I couldn't hit anything and was awaiting the mid-point of the crosswind runway before I would cross. This is a usual spot whereby I cross this runway to then taxi on the hard and do my power checks.
The aircraft had drifted left and I became stuck, no matter how much power I applied – the aircraft would not budge. Maybe this was the sign, and not to make this trip. However, after I had realised the error of my ways, I jumped out, managed to swing the aircraft off its wheels and away from a build-up of mud. The rest of the aircraft was still stuck, but I knew once I had gotten it to the harder ground and towards my usual taxi route a team of engineers came and assisted in pushing the wings once the engine was started and I could move the aircraft under its own power.
I then taxied over to the usual parking spot of the DA42, re-entered the routing and completed a few checks. I was now 20 minutes behind where I needed to be, but without further delay, I was issued a release from Thames Radar.
I taxied over to the hold for Runway 21L and completed my last-minute power checks. I was careful in my checks and lined up onto the runway. Before I powered off for the 2hrs 30 minutes, I carefully checked the weather one last time and by this point, I was feeling a tad nervous.
I'd never flown IFR alone, let alone internationally and into what was solid IMC on departure. It was looking grim but from what I looked at in the planning phase, I should be above the weather relatively quickly. As I lined up on the runway I checked the compass and DI agreed and applied full throttle.
With a relatively light wind, a long take-off run, we get airborne and slowly climb towards the SE and very quickly enter a layer of IMC. As we continue to climb we contact Thames Radar and are given further climb instructions and again through another IMC layer. It's not long before we climb through a thick layer of IMC and got on top.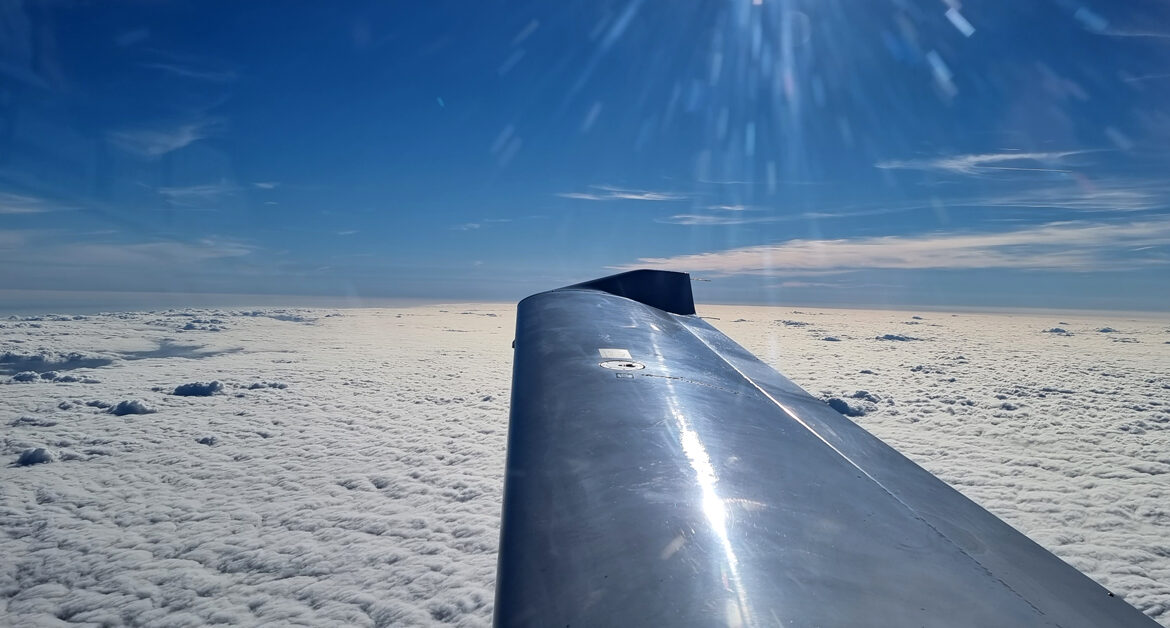 ---
The Thames Radar frequency was very busy with many London City & Biggin Hill arrivals, we were quickly vectored away from that traffic and climbed to FL110. I initially filed FL90 with a step climb up to FL110 for the crossing, whilst this isn't probably necessary at that height it adds a bit of protection. Like my Liverpool-London flight, I am climbed up to FL110 straight away.
Whilst I accept this, it means I then have to drop back down to either FL100/FL90 for an oxygen safe level. This is not a legal requirement it's practically a recommendation to ensure you don't become hypoxic. Someone at my age shouldn't have any issues, but sitting in the FLs for hours on end, it's probably safer to get back to the recommended levels.
I do have an oximeter but the one I have doesn't seem to work well, so I may have to invest in a better one. Besides I've done many hours (2000 hours +) in airliners as cabin crew, so have been accustomed to the lack of pressure and oxygen.
It didn't take long for the turbo-charged DA40 to reach FL110, which was for the most part a headwind in the climb. Once we crossed FL100 I stuck the timer on to count 30 minutes. I was going to attempt to monitor my oxygen levels, but that failed so was planning to request a descent once over the FIR boundary.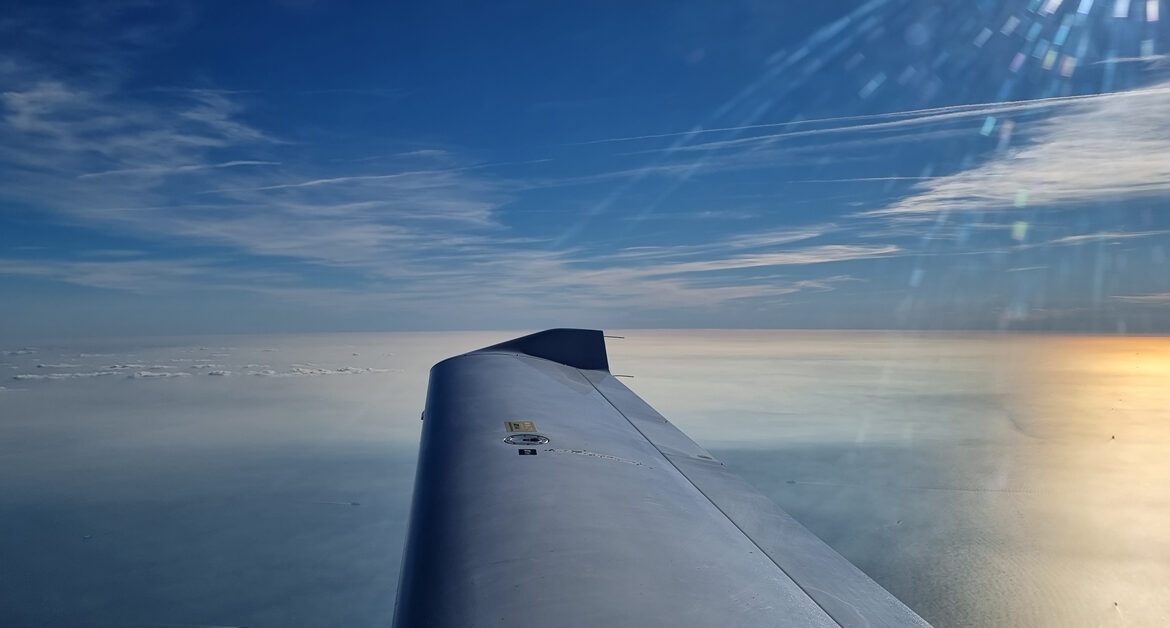 ---
I settled into the cruise and was given a shortcut to KONAN by London Control, which for the majority of the time was a busy frequency. After a short whilst the controller handed me over to Brussels control, this came as no surprise as I'd known of the LOAs that ATC units have, whereby if the aircraft is separated from other traffic they are handed off to the other ATCO in the adjacent sector within specified criteria.
I began to check the en-route weather and plan for the crossing. I've never done the crossing at such a high level, so I knew I was safer but also knew that I had to plan to reach another suitable location whereas, at the lower levels below controlled airspace, I would more than likely end up in the water.
The routing for the crossing was ideal because it would place me between three suitable sites to land at if I had any trouble. Unfortunately, Manston isn't an airport anymore, but still has a desirable stretch of tarmac. But with any problem I had options, return back to Southend (Or Stapleford), Calais, and Oostende. These were all capable IFR airports, but the weather was much better once we left the UK FIR, oh the irony.
I requested a descent to FL100, which surprised the controller as she expected me to remain at my final cruising flight level. In hindsight, I guess I could have opted to stay at FL110 and monitored my oxygen levels. I think as a result of writing this blog, I will probably invest in one of those for the non-oxygen-required flights in the FL110 region. It would be interesting over time to see how my body acts in different scenarios.
As I quickly progressed across the channel my focus then became the en-route situation and the other airfields that I listed as an en-route alternate. After Oostende, these were Antwerp, Liege, and Maastricht and this made me very comfortable as they were all close by to my route and had IFR.
In the coming months, I will be developing a set standard operating procedure for my own self-benefit in whereby during the en-route phase and nearing my en-route alternate I list the weather and brief for each approach that is available to me based on the wind information. I'd hate to have to divert in an emergency and not be ready. I did a bit of this during the outbound flight but I think it needs improving, as this is something they do not teach in the Instrument Rating which is surprising but I guess that's because at an airline it's the bread and butter of commercial flying safety.
It was to my surprise to be treated to an absolutely beautiful view of Brussels as we flew over to the south of the National Airport at 10,000ft. This view of both was putting into perspective the achievement that I had achieved in the last year and how far I came as a pilot. It's just a shame I had no passengers to come along for the venture, regrettably.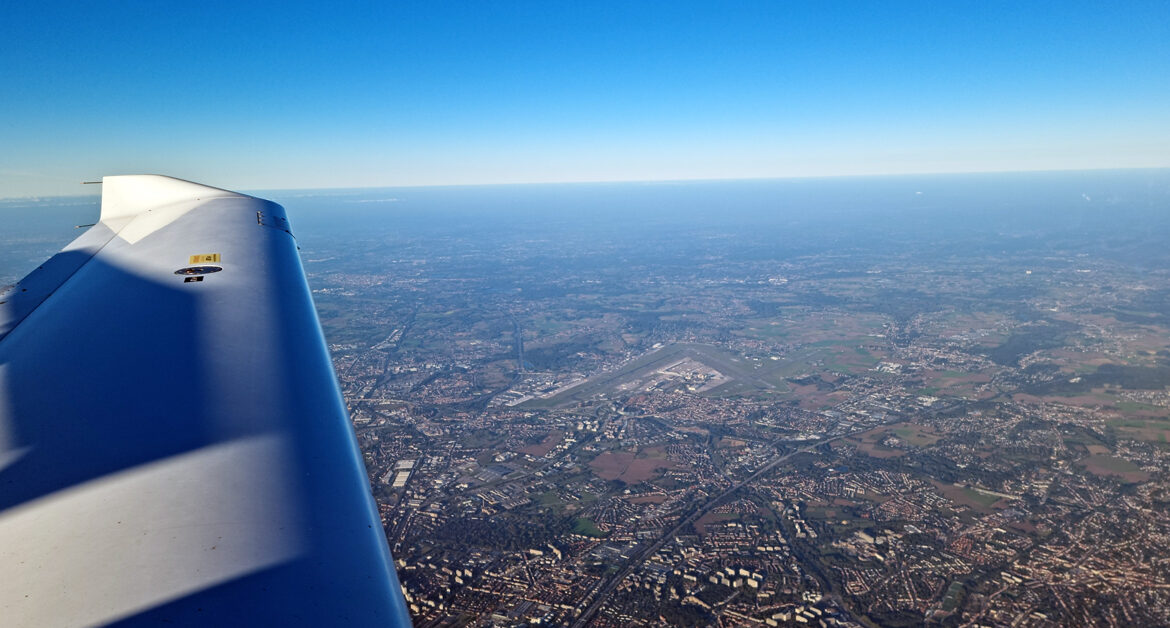 ---
This was a fairly busy bit of airspace, but I put all trust in the controllers as I was handed from sector to sector. It wasn't long before we were passing Liege and Maastricht. I was now firmly in Europe and had to start preparing for the landing in Dusseldorf.
I started with a quick check of the weather for my alternates which were Koeln/Bonn & Dortmund and had a look at what procedures were available. On future flights, I will probably add in alternate routings that I can quickly add in if I had to divert, but for now, a sufficient brief would suffice.
The weather was fantastic in Dusseldorf and I would have no major issues with landing unless the airport had to close sporadically and unexpectedly. So I focussed a little on the approach and the landing. I did check out the complicated procedure that arrives via the RNAV, and thought to myself, being in a little DA40, to prioritize the jet movements, that unfortunately will be me.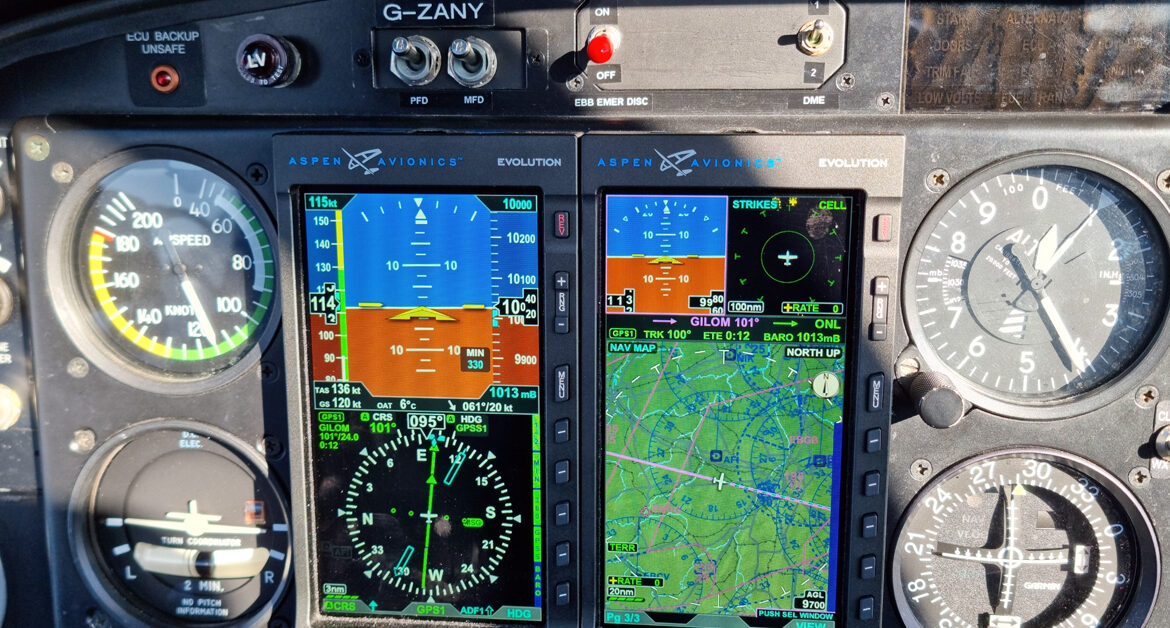 ---
I then got a waypoint in German Airspace that wasn't part of the flight plan, and after a little mis-spelling and chat with the controller I found it on the GTN. It wasn't long after once I was transferred to German ATC that I was given a few further shortcuts across the STAR and never flew the full procedure from the South West.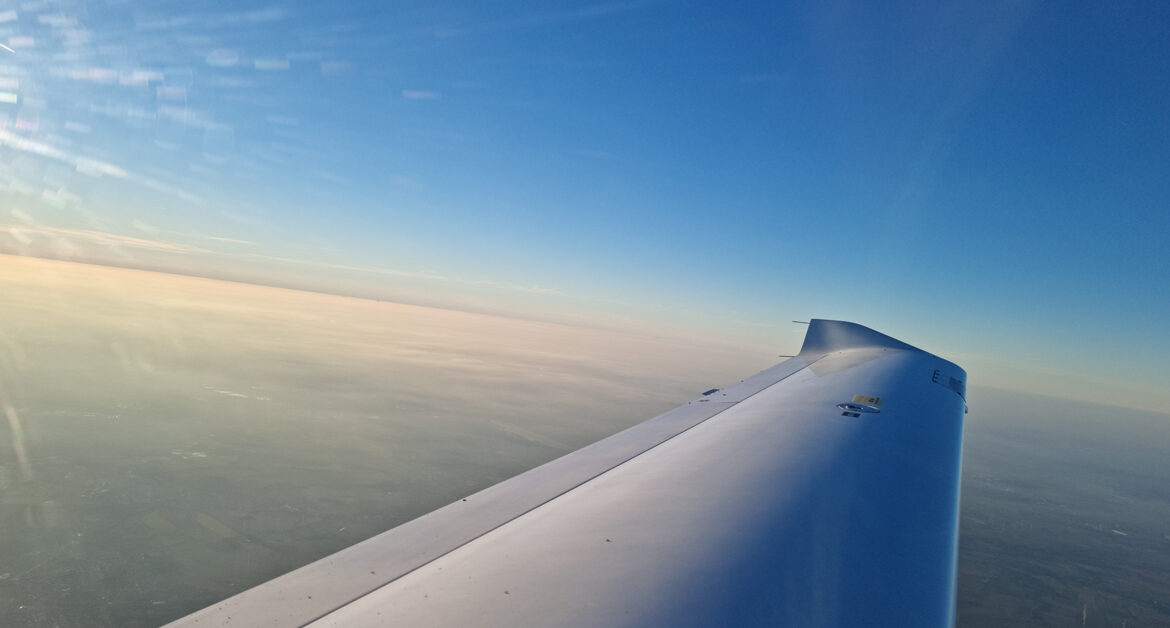 ---
I was then given descent Instructions and a gradual turn towards Dusseldorf and told to keep the speed up. This was challenging to an extent as I didn't know what the picture was or where the other aircraft was coming from, all I knew was I was the number one for the ILS. Once I was handed off to the final radar controller, I negotiated to have a continuous descent approach to keep that speed up.
I'll be honest, this was completely unexpected for such a shortcut and things got very busy very quickly as I captured the localizer and glide path perfectly for runway 05R. As I was sufficiently ahead of the other aircraft I asked the controller if I could reduce my speed to 90 knots, which I would hand fly down to decision height.
The light was slowly fading on this day, and I touched down with a beautiful sunset behind me. I quickly vacated runway 05R and I was quickly followed by multiple passenger aircraft. The approach and the landing must have been a fluke because it was perfect, considering the level of the service that you are provided with at DUS. It's a busy place and it's pretty nerve-wracking.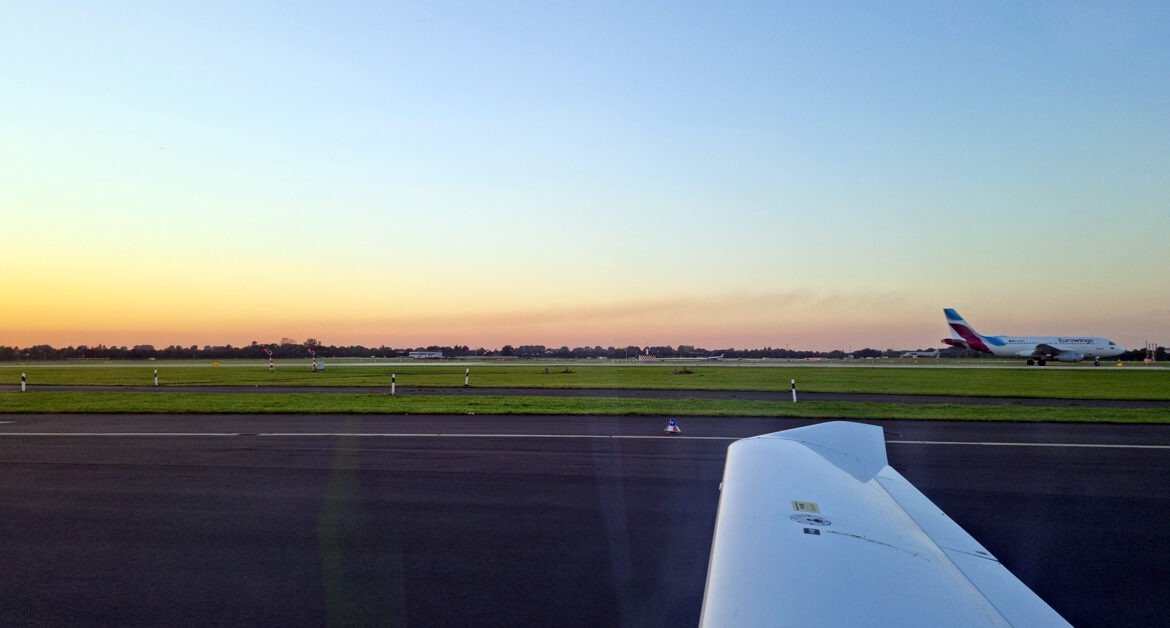 ---
I was given a short taxi to the GAT which is located on the Southwestern edge of the airfield in a conveniently placed spot for our departure on Sunday. You have to be very careful with these big airports because there are so many taxiways and so many holding points.
The best advice I was given when I used to jumpseat in commercial aircraft was to write down the instructions given, and check the chart whilst taxiing very slowly. As I approached the ramp I was met by a dark van with flashing orange lights, which I believed was the GAT giving me a "Follow me" service.
They took me to a parking spot and little did I know, I was the only visitor for the night. I completed all my shutdown checks and began to put the aircraft to bed for the night. I asked the handler where to go next who kindly marshalled me to my parking spot. He pointed out the location of the customs check and reception which I had to report to before he quickly darted off to help his colleagues with a jet further along the GATs ramp.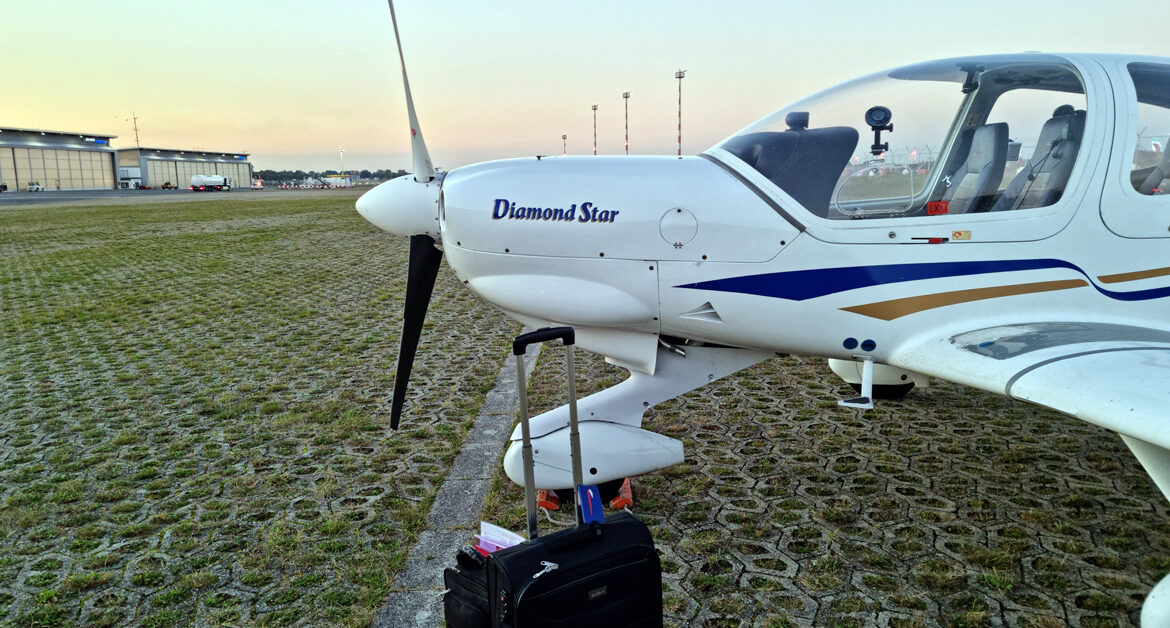 ---
I was lucky they were still on, as sometimes you have to go to a specific location on the airfield but during this case, I met customs and the border police at the GAT.
The GAT was very friendly, and this is where I handed my noise certificate over and spoke about the quotation that I had received from them via email. All was in order and a taxi was ordered to my hotel and came within 5 minutes.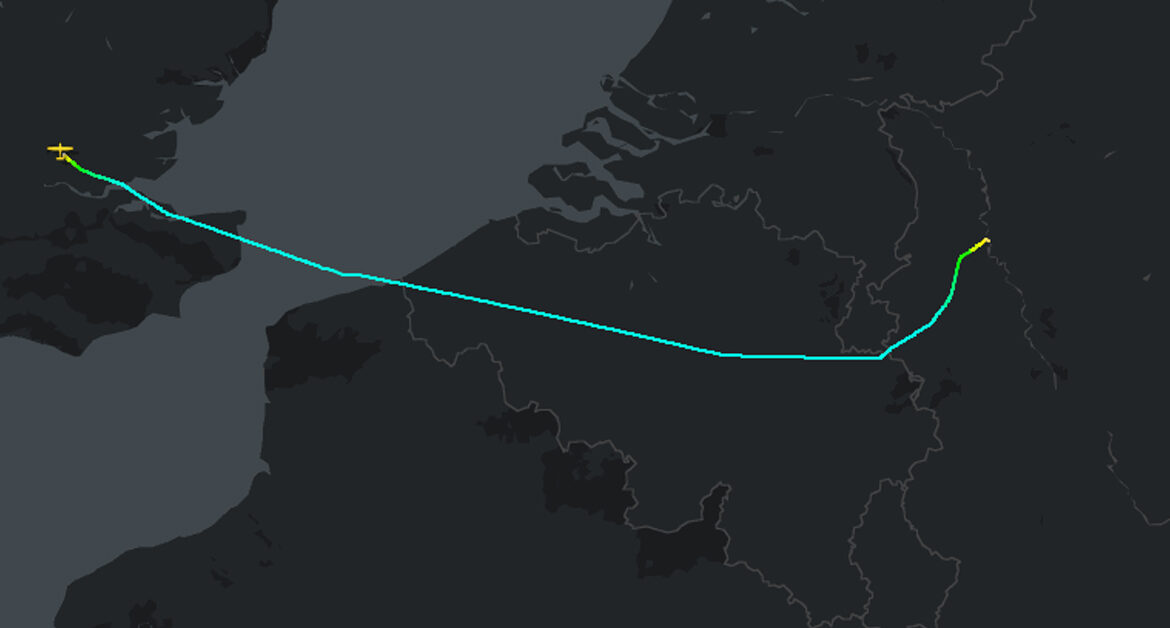 Flight VLOG (Outbound) –
---
Stay in Dusseldorf –
Once I had confirmed where I was travelling, I went back to the trusted website of Booking.com to book my stay. For General Aviation and overnight stays, I always use this website as booking late or having the ability to cancel till the day of departure is highly beneficial. It's very important to check the cancellation time, especially as if you go past this time, you will more than likely not receive a full refund.
I choose the Leonardo Boutique, not only was it reasonably priced for the stay – but it was in a fairly central location. It was halfway between the station and the main area of restaurants and bars, providing me with a fairly unrestricted amount of options nearby.
The cost of this hotel was EUR 169.20 for a double room. I booked the economy double room as it provided me with an option for a last-minute passenger and came with an on-suite bathroom and TV. The room was clean and pleasant. I selected the quiet room, which despite being very near the lift shaft and the stairs was reasonable. Except being near a door, which people could bang, and having neighbouring rooms that made lots of noise, it was sufficient for rest.
The Oststrasse area where the hotel is located in a short walk away and the numerous bars and restaurants of the historic downtown area are also close. Many of the city's key attractions are within easy reach including the Altstadt, the Hofgarten Park, and the regenerated Media Harbour.
Whilst today you can Google pretty much anything and find reviews, which is what I did; because I wanted to try something specific with the cuisine; then by all means you can check and review where you want to eat. Flying, especially over a long distance makes one very hungry.
By the time I reached the food places, the one I elected on was the Pommes Pervers Düsseldorf which was on the corner of a busy street and had a great selection. It also had a table available which I quickly grabbed. I order a Curry Wurst with frittes and a huge cheeseburger on the side. I grabbed a bottle of local beer to compliment.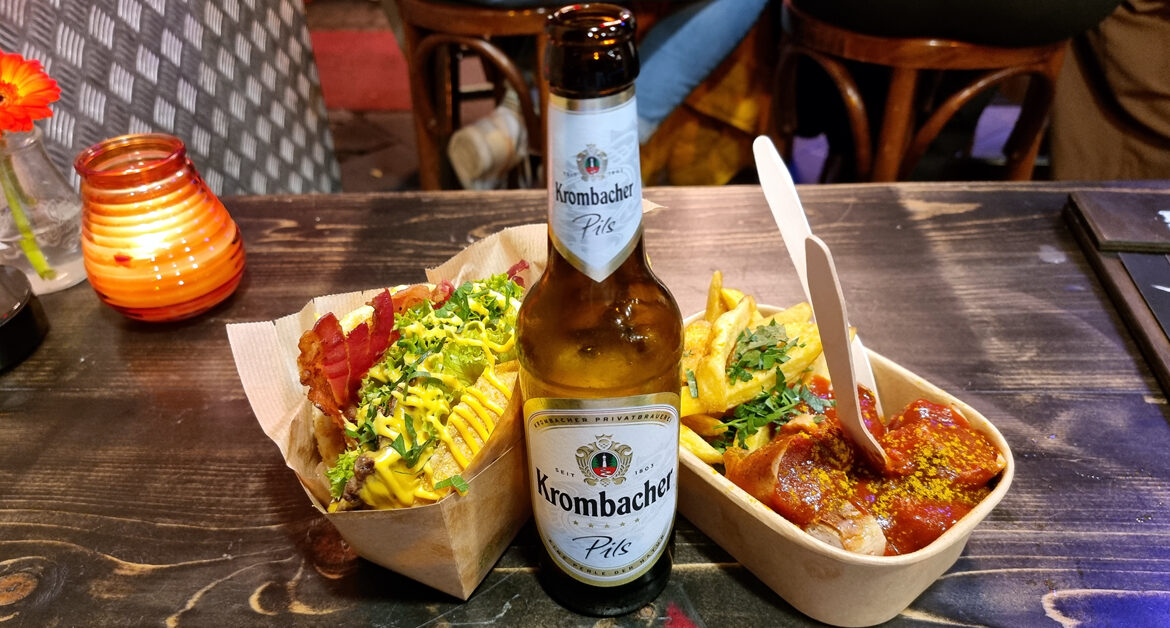 ---
This was my first-time trying Curry Wurst, and I absolutely enjoyed it – however, the burger was very messy but extremely tasty. The food was of good quality and had a great presentation. It seems at the time of writing this blog, the venue is Temporarily closed.
I elected to walk back to the hotel, as I had a few errands to run with my GoPro's and the downloading of footage. Unfortunately for this trip I was still on a limit of 128GB of memory, which equates to just under 4 hours footage at 4K, with any additional B-Roll this is quite limiting, so had to download via an old laptop onto my former 2TB WD Portable. This took an age but was essential for the return flight to be recorded in full. I could not order the 256GB memory from Amazon in time and no retailers stocked it in London, except for extreme prices that I was not willing to pay.
I then walked back to the city centre for some beers, where I visited a local Irish pub. This had a good atmosphere, but they were very strict on masks. Each time someone that walked in failed to wear one, the bar manager (who incidentally was Irish) went absolutely berserk.
Apparently, the pub opposite had to pay an extensive fine for failure to ensure the rules, hence their extreme attitude to the situation. After having a few beers in the bar, I proceeded to a nearby nightclub that had a very large queue. Unfortunately, when I got to the front, they informed me they only accept cash and not cards. But he allowed me to come back once I had got cash and I fulfilled his request and showed my NHS vaccination status to gain entry.
It wasn't long before I called it a night early and went back to the hotel.
The next day I missed breakfast but went for a walk towards the Rhine, this was not before having a very strong Frappuccino near the hotel in Starbucks. Before walking along the river, I found lots of outdoor beer locations. These looked very traditional and a great spot for drinking, especially if I made a future visit with friends.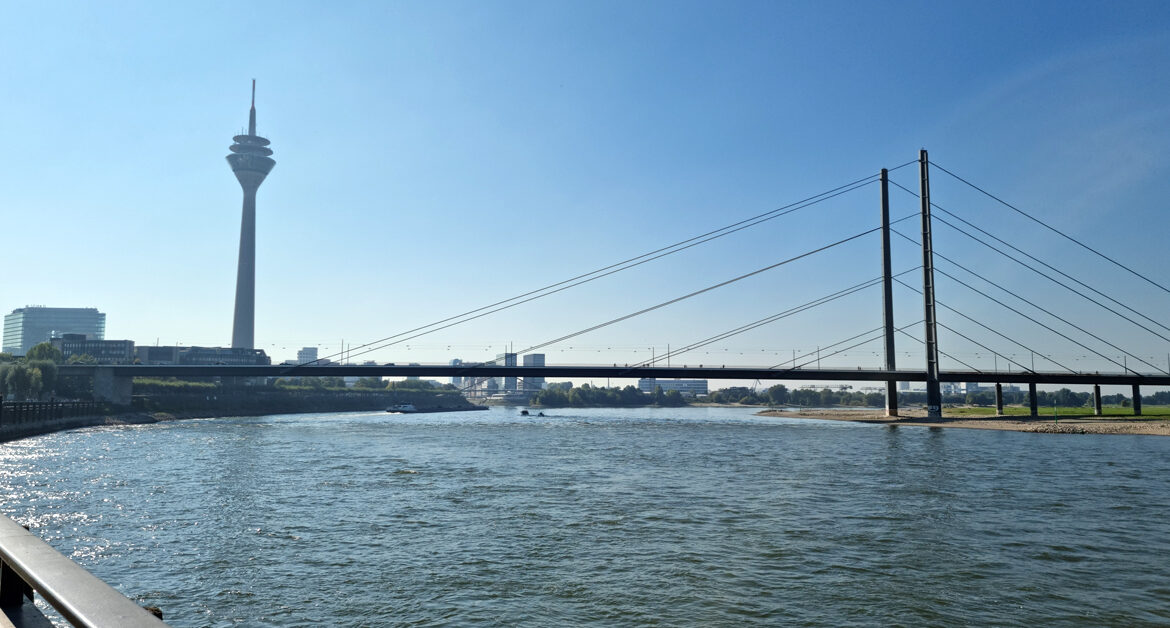 ---
The river was busy, lots of people walking and skating and it was great to finally see, especially outside of the sphere that is the UK. It wasn't long before I was very hungry and found a traditional place that did Schnitzel, which came with sauerkraut, fritters and a choice of sauce. I also had another local beer. This was at the Manhattan Restaurant & Bar which has positive reviews.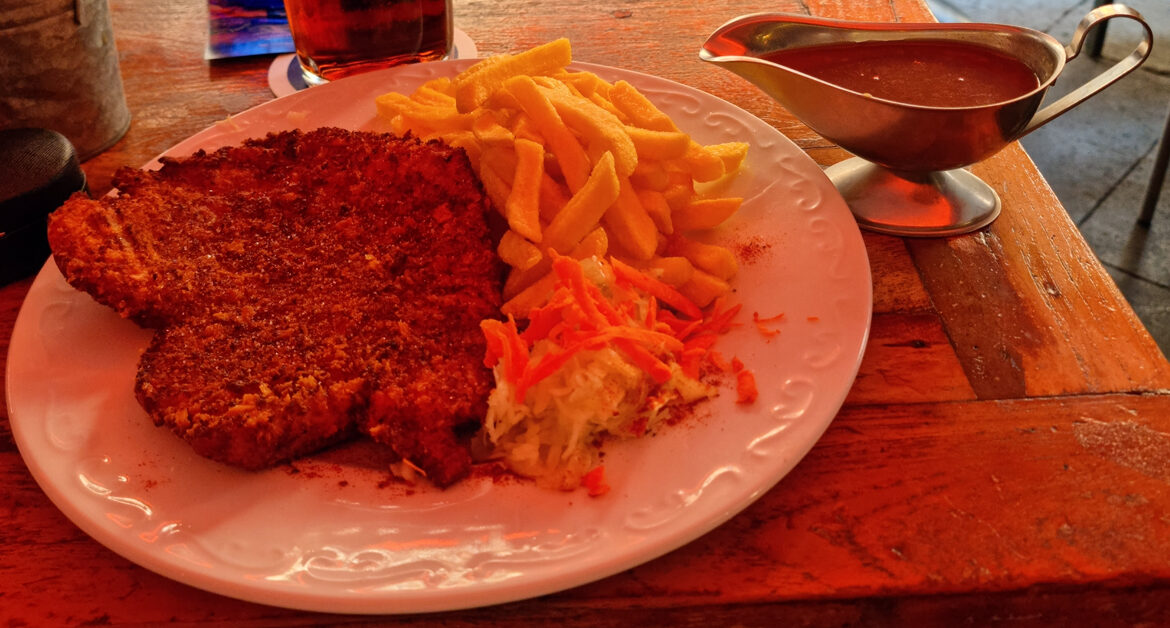 ---
I walked back to the hotel to continue my data transfer and elected for an afternoon nap before having a look at the return flight in detail. After looking at the return flight, which I'll explain more in detail shortly I went to look for a decent treat for dinner. I found a place called Block House, which had very good reviews on both service and food.
I got the salad starter, a medium-well done steak with a jacket potato with sour cream & a chive with a (weird) but complimentary slice of ciabatta. Because I was hungry, I got some seasoned vegetables, which were okay but not great.
I then went for a walk to see what bars there were in town. I decided to have a walkabout before going anywhere but did not consider the nightclub that I went to the night before as I fancied an early night with a busy flight anticipated tomorrow afternoon.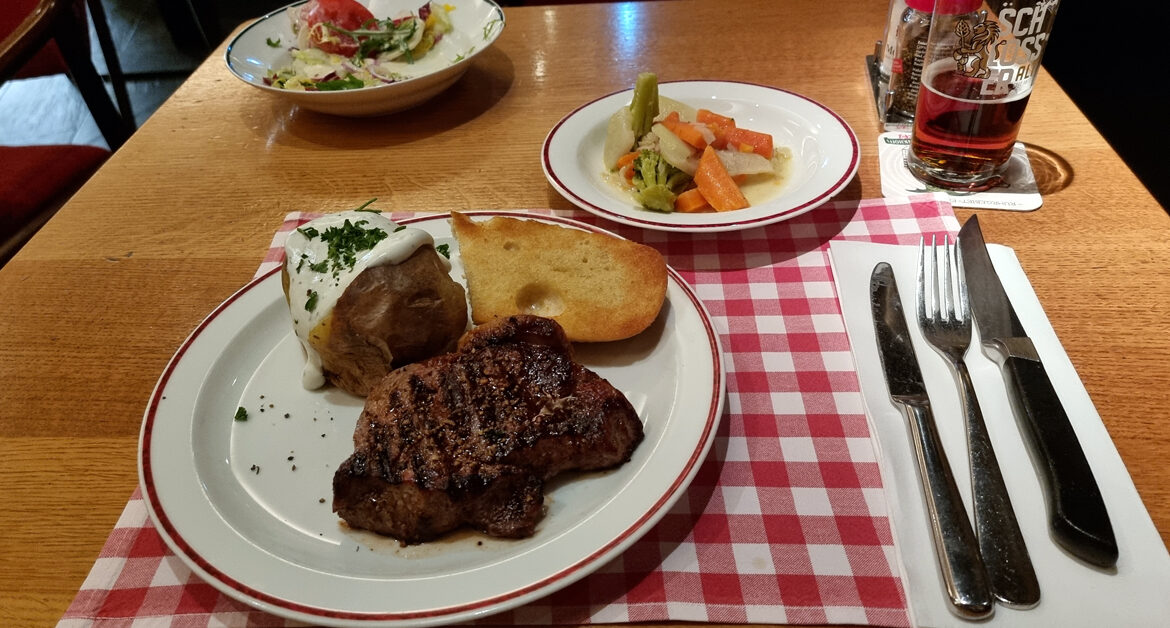 ---
Planning the Return –
The routing for the return journey was in some way similar to the outbound journey, if not more north. I had already got my planned routing in the days before I travelled to Germany. It was a case of getting the latest weather and hoping that it was suitable for the journey.
I had my slot with the ACL via the above method and planned accordingly. I had to ensure that I landed in the UK before sunset, as there was no night flying and wanted to get home before dark.
The key points were there was likely to be some lingering weather in the morning, as the light was really starting to fade now but a weak front would increase the wind speed and clear the bad visibility and low cloud. However this, in turn, would mean the arrival was likely to be bumpy, but not extensive convection.
---
Flying the Return –
Having made the hotel at an earlier time than the night before, I set out to have some breakfast in the hotel before leaving for Dusseldorf Airport. This was a buffet-style breakfast which included a mixture of cold options, hot options, and the yoghurt/cereals. I choose to have sausage meatballs, bacon, beans and scrambled egg with yoghurt and a coffee on the side.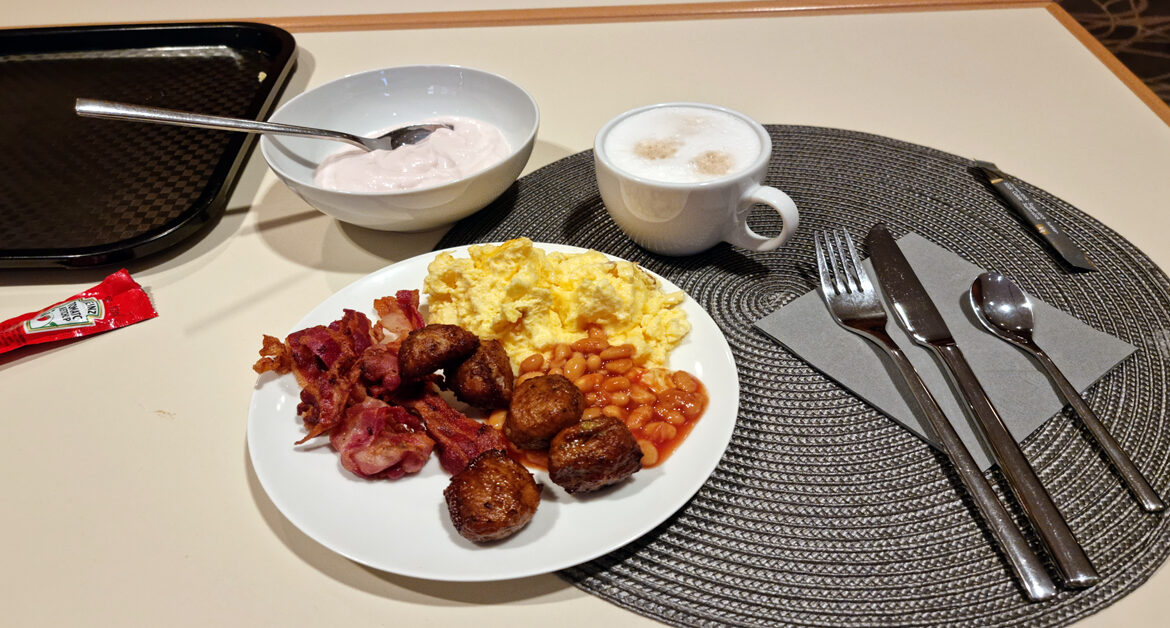 ---
I elected to sit in the back area of the hotel as it was very quiet, and a lot of space was available there. I then went back to the room to finish packing my bags and equipment having filed my flight plan earlier this morning.
I decided to give a wide berth in getting to the airport, as I still didn't know what to expect and I have heard that if customs are not available at the GAT there can be a delay until you have cleared customs.
I ordered an Uber this time, as the cost of a taxi was higher on the way to the city; and the Uber cost was at least half of that at EUR 18.33. The journey seemed a lot quicker too as the driver to the hotel took me to the wrong location, so was probably 3-4 EURO more.
Once we had found the GAT, which is a lot harder than it seems due to the driver not wanting to go down the wrong gate I took my bags into the GAT and spoke to the receptionist. Each time I wanted to go "Airside" I had to go through the scanner. Unfortunately, I did this multiple times as I had to take all my equipment through, then some of it back to sit down and brief myself on the latest weather.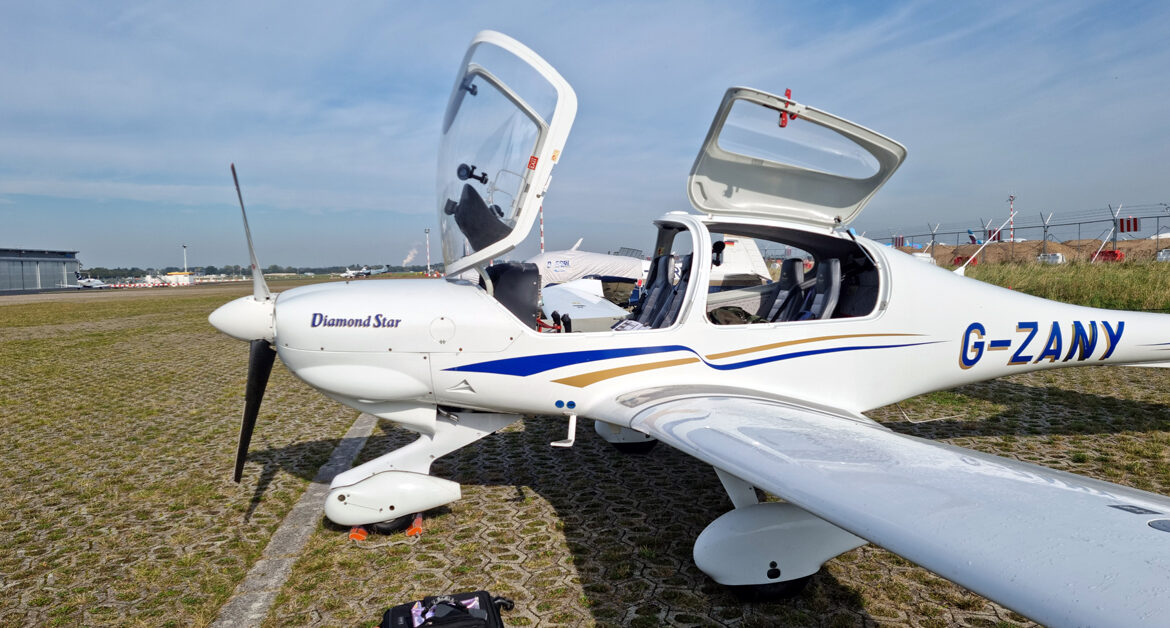 ---
I checked the aircraft over and loaded my baggage. Once I had done a walk around, I checked the fuel and had enough to make the journey back to Stapleford and land with 90 minutes reserves. I did eat into this reserve fuel a little bit but felt comfortable knowing the weather was acceptable en-route and at the destination/alternate.
I went back to the GAT and utilised the briefing room to check over the last-minute details before going over to the side gate to have my passport stamped and customs checked. Once they were satisfied (This only took 5 minutes), I went back to the aircraft and prepared myself for boarding.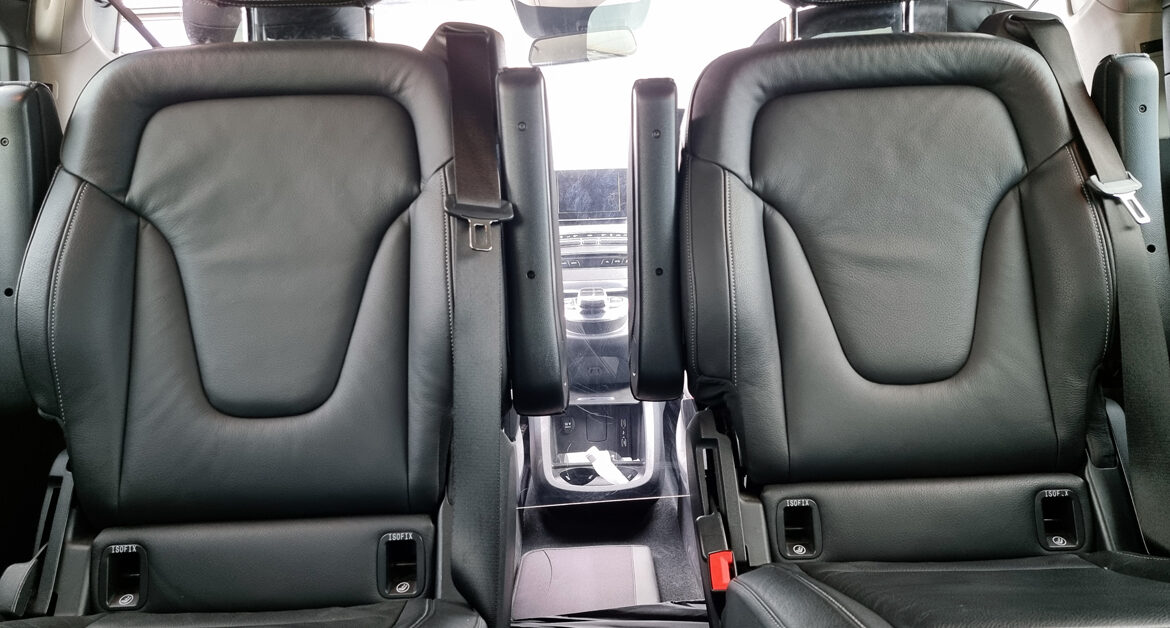 ---
I did checks of my lifejacket, which has this uncomfortable strap that goes under my crotch and takes a wee whilst to get used to. Once I had seated myself in the aircraft and tidied up, I quickly became aware of how I was not going to meet my EOBT and thus my CTOT (Which is when my SLOT is).
I spoke to Clearance Delivery, who issued my clearance and then transferred me to the ground frequency for the start-up. They were so far not too concerned about my late calling up. Once I got the engine warmed up and had placed the flight plan in the system, I requested taxi instructions.
Today would be a 20-25-minute taxi out from start-up as they had changed runway to 25s from 05s. This was a bit frustrating as it would take a little longer to get going. I even got told off for my taxi speed, there was probably no point as I would be at the hold for a short whilst.
Once I got to the hold, it was pretty busy. There were 3 aircraft on the ILS and multiple aircraft taxiing out. It's then that I was offered a VFR departure as they couldn't get me out of IFR. I wasn't sure if it was because Langen didn't want to release me or the tower itself didn't want to stream me in the departures. I knew however if I accepted VFR, all responsibility is then placed on me and the potential to get clearance into the IFR system once airborne is probably something that wouldn't happen easily.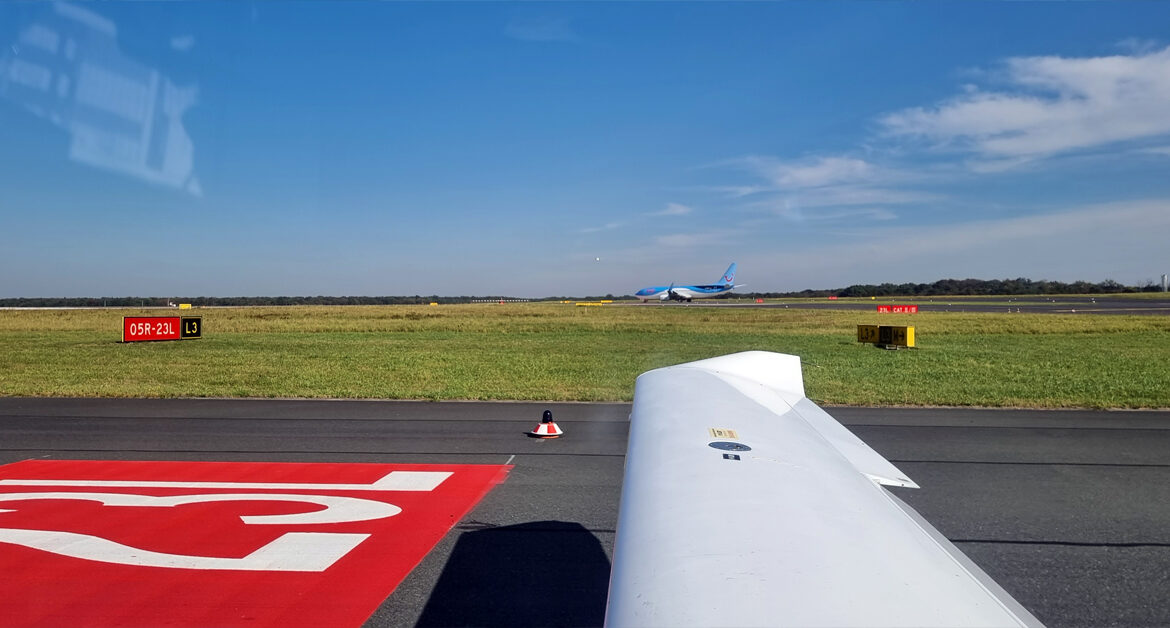 ---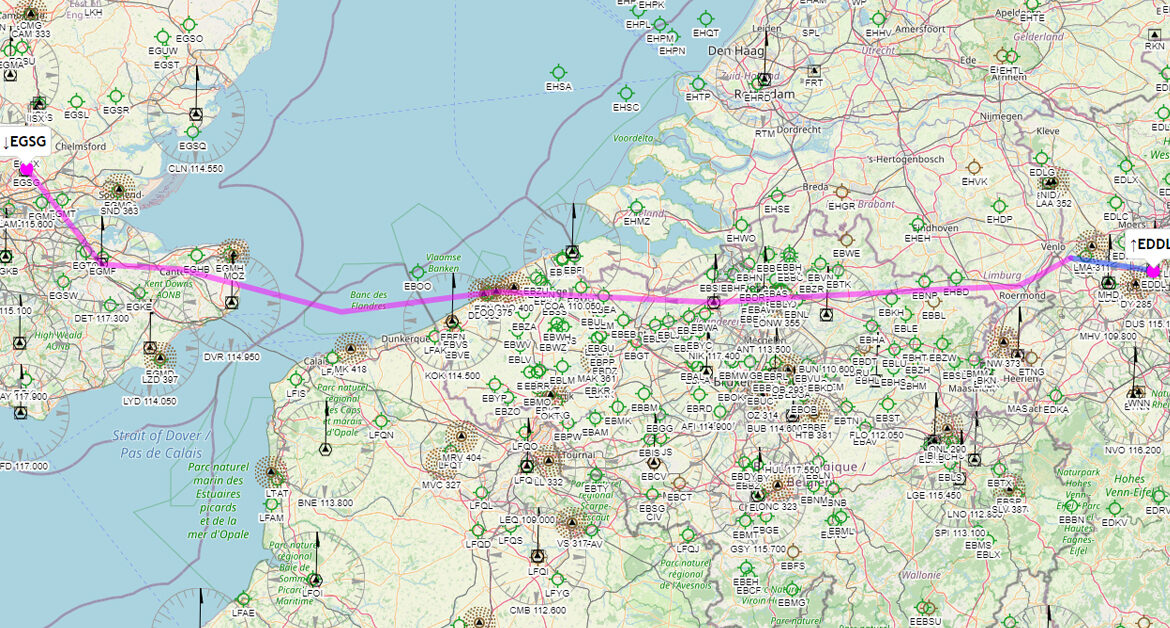 ---
---
I felt like ATC wanted me gone, very quickly. I did get released and I think this was not long after a jet had departed in a similar routing. I was quickly turned off the route and there was no issue as I had received a very quick climb up. I think some ATC units don't realise that with the DA40, it's a decent climber vs some of the GA aircraft that have probably flown in and whilst I admit it's a lot slower than the A320s and B757s, they did a splendid job of fitting me in and there appeared to be no delays caused to other air traffic movements.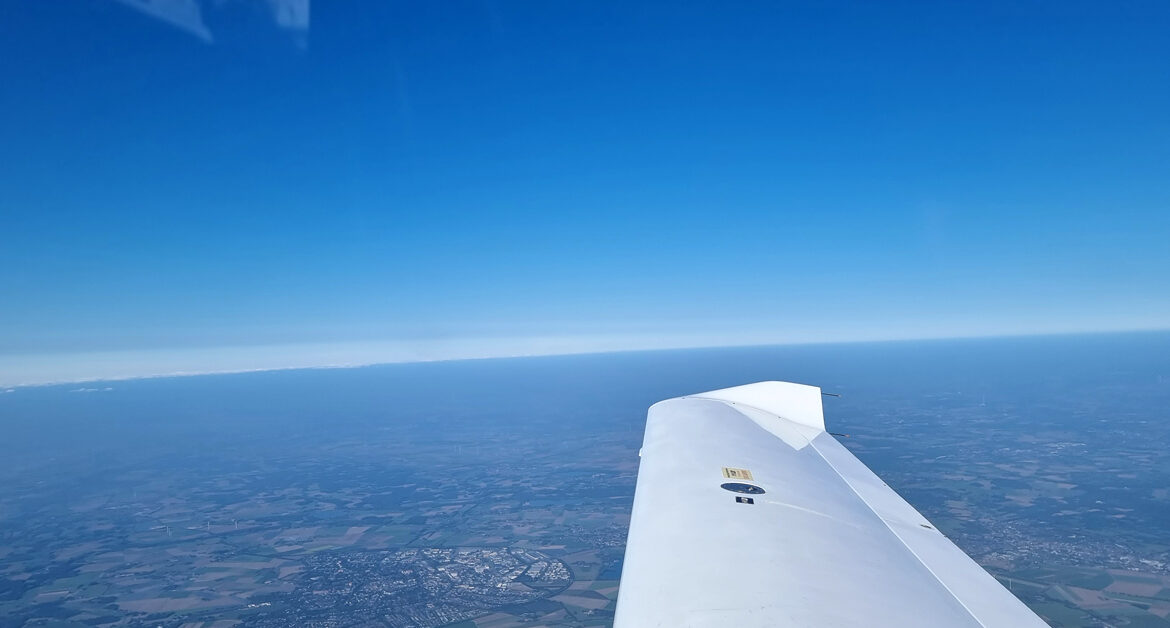 ---
I was given a relatively decent shortcut into Belgian airspace. It wasn't long before I was handed over to Brussels control and this was a relatively busy frequency for the most part of the journey across Brussels.
For most of this flight, it was the same as the outbound, lots of checks, a lot more intensively on the fuel and a good look at the en-route weather. For most of the cruise, the visibility below was the only factor. It was very clear from FL100 that there was a strong inversion well below at our alternate aerodromes.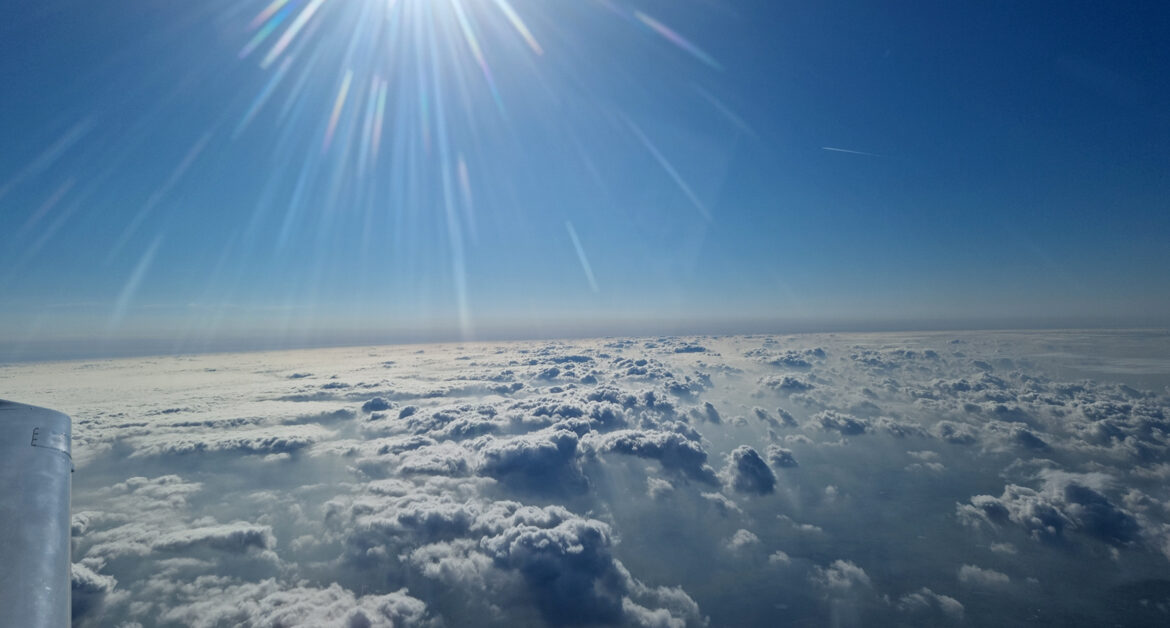 ---
As we progressed to the UK, the weather changed from a thin layer to a thick overcast. Brussels handed us over to London very early, probably as part of this LOA and at times I did struggle to hear the sector. It did seem like it was band-boxed as I heard a few Shuttle callsigns which are only from the Northwest and West of London, so potentially we were only using a mast that was further afield or I was just too far and too low to be getting a stronger signal.
I monitored the weather situation as we approached the UK FIR, and noticed there were some shallow build-ups. These didn't look very extensive in height but nothing of a significant convective nature. There was from my point of view a distinctive weather line as per the forecasted chart and so I anticipated a bumpy descent and arrival into London.
---
During the crossing, I made my final fuel checks and assessed the alternates if I couldn't make it into Stapleford. London then gave me an initial descent, followed by a further descent. I monitored the weather situation and the tops were between 6000ft and 7000ft. I couldn't really see if there was anything embedded but once I made the descent below the first layer I did fly through a few active cells, but these probably wouldn't have been as bumpy if I had passengers and full tanks of fuel. The aircraft was very lightweight at this point as I was handed off to another sector, Thames Radar.
I made the mistake of misreading ATC's instruction as was given DET > LAM and readback DCT LAM. I was quickly corrected and programmed the GTN to follow the routing in the descent. I was kept high as there were some arrivals into London City Runway 27. Once cleared I was given 2400ft but elected for 2000ft as I couldn't yet go VMC.
---
I was treated to an absolutely stunning view of London on my left-hand side, I was home and it sunk in I had made my first International IFR trip and what a feeling. There was some converging traffic that I could see on ADSB and was happy to transfer to Stapleford Radio.
Thames informed me that I should remain my squawk till the ground, which was new as I'd never had this instruction before. Annoyingly being a weekend, I couldn't take a shortcut as the airfield was too busy and we were landing 03L which was not my preferred runway.
This added a bit of time to the flight, but we quickly turned onto final and made a graceful landing, before vacating onto the tarmac. It's there I was informed I had visitors.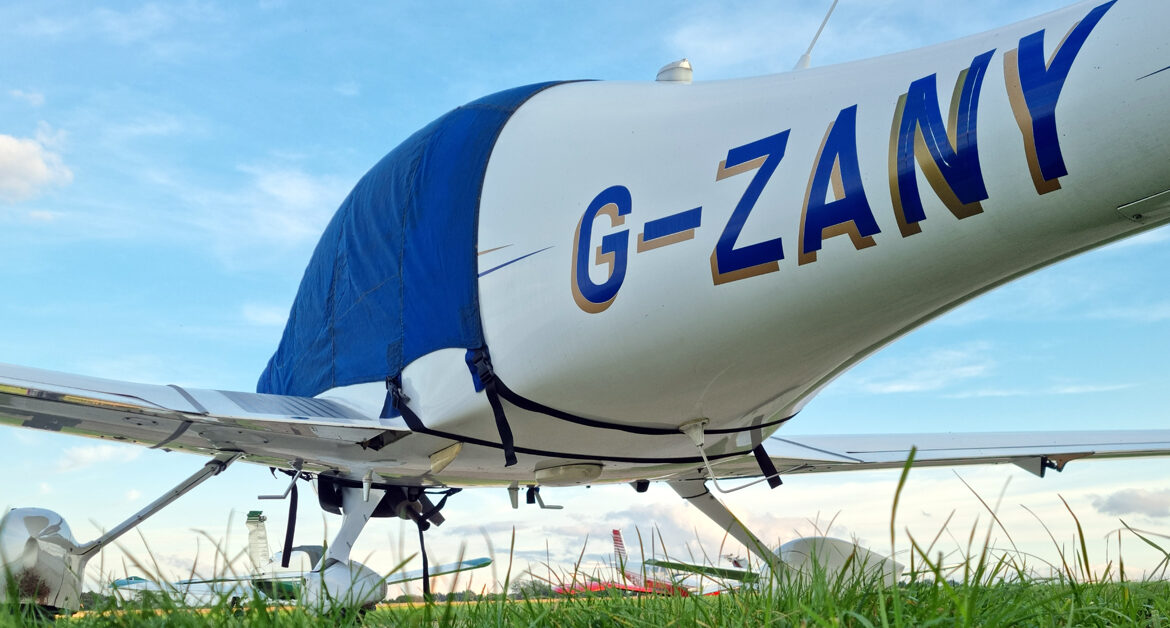 ---
I parked up in the usual hard parking spot, so the refuellers could fill me up. I then proceeded to the border people and shared with them my GAR reference and my COVID paperwork. They seemed very friendly and informed me the only reason they turned up was that the information I submitted didn't present them with a reference number. This seems to be an issue if filed via SkyDemon.
I taxied the aircraft over to its usual parking spot after being refuelled and put the aircraft to bed for the night. I had finally completed my first international IFR trip in a general aviation aircraft. This was huge.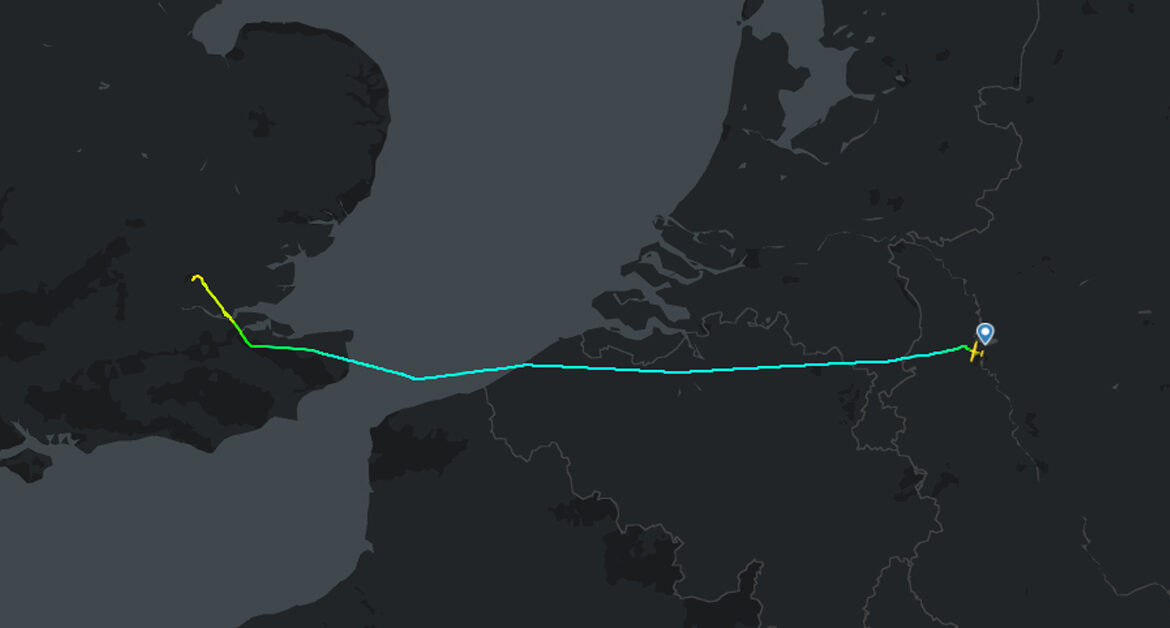 Flight Vlog (Return) –
---
NAV Charge –
The DFS sent via post to the aircraft owner (At a later date) an Invoice for Air Navigation Services Terminal Charges. This came to a total of 10.81 EURO. A total of 10.61 EURO to the DFS and 0.20 to the DWD which is the German metrological services.
This is a small, but unexpected charge, but considering the level of service you get, that's not bad.
Outcome & Costs –
This was a huge achievement because for many years now I've always said to myself I want to fly places abroad in a small aeroplane and share those results. This is the first time I got that ability and whilst It was an expensive venture, especially as I flew this trip solo and had no passengers to cost-share, the results were exhilarating.
Flying with airliners and into busy international airports across multiple countries on the continent is unparalleled. If it wasn't for this pandemic, there would have been many an opportunity. Frankly, I couldn't have asked for a better trip and this dream is now on YouTube for all to see the experiences I gained on this trip give me that knowledge to explore even further.
Trip Costs –
These costs are pretty accurate as they involved looking at my bank statement and any invoices that I received. The costs for this trip could potentially be lowered if the hotel was shared and the costs of the flight had a cost-sharing contribution which is permitted under the regulations. Due to the Pandemic, the rules stipulated that there was a charge for a PCR test on Day 2 in the UK.
Food & Drink Costs: £77.25
Other Leisure Costs: £152.49
Taxi Costs in EU: £43.12
Hotel Costs: £143.95 (Incl Breakfast x1 day)
COVID-19 Charges: £34.99 (Randox UK Test)
---
Airport Costs: £85.00 (See above for breakdown)
Lifejacket Hire: £15.00 (trip)
NAV Charges (Billed later date): £9.57
Aircraft Charges: £924 (@ £168 per hour (5 hours 30 minutes flown))
---
Total Costs (Non-Aviation): £451.80
Total Costs (Aviation): £1033.57
Total Costs (All): £1485.37
---
Version 1.0 – Last updated 16/02/2022
Aircraft –
The aircraft is a DA40 TDI, which uses a Thielert "Centurion" 135 hp (101 kW) diesel engine and burns diesel or jet fuel. It has a constant-speed propeller and FADEC (single lever) engine control. G-ZANY is based at Stapleford Aerodrome, Essex, UK and was delivered as new in 2003.
Read more about the aircraft on the dedicated page

Supporting the YouTube Channel –

Support the YouTube Channel –
Welcome to The FLYING VLOG…
I am a current PPL(A), SEP (LAND), IR(A) SE/SP PBN, IR(R) & Night holder. Flying the world, exploring its hidden treasures. Taking pictures and vlogging the journey; I hope I can provide you with an oversight of my progression and as I develop my skillset and airmanship in exclusive videos on my YouTube channel.
Now flying IFR in the Airways of Europe & beyond. Bringing you an exclusive niche to YouTube, flying in the same skies with commercial airliners.