Introduction –
In February 2021 the ASOT 1000 festival in Utrecht, NL; was postponed until at least September 2021. The Coronavirus Pandemic, which has dominated the world since the late parts of February 2020 continued to grip the world. I last visited the Netherlands for ASOT950 in February 2020 and did not expect the chain of events that have unfolded since.
I gained the Instrument Rating in mid-Summer 2021 and if the CAA turned my license around quickly, in which case they did I would potentially fly myself to Amsterdam Schipol for the celebratory event. It would mean a flight out to the Netherlands on Friday and flying back late on Sunday evening. On the eve of my first PIC IFR flight to Newquay in August, the Netherlands announced further restrictions till the day of the event in early September, it was at that point that the ASOT 1000 festival was further postponed till February 2022.
So I canceled my booking, to allow someone else to use the aircraft. But as those dates fast approached I got spontaneous and wanted to use the aircraft. After much deliberation, my friends who joined me on my Newquay trip fancied the short but quick night stop in Liverpool, something I've wanted to do for a long time.
Route Planning –
For my route planning, I now always use AutoRouter. The tool is free and you can get a rough idea of flight times (Although from my experience these are 10-15 minutes out), which most usually uses more than 5% of contingency fuel. I suspect I would need to tweak the performance figures slightly based on what is flown and see if that gives me the real-world performance of the airplane. This system automatically validates using the Eurocontrol system, so will usually give multiple accepted options.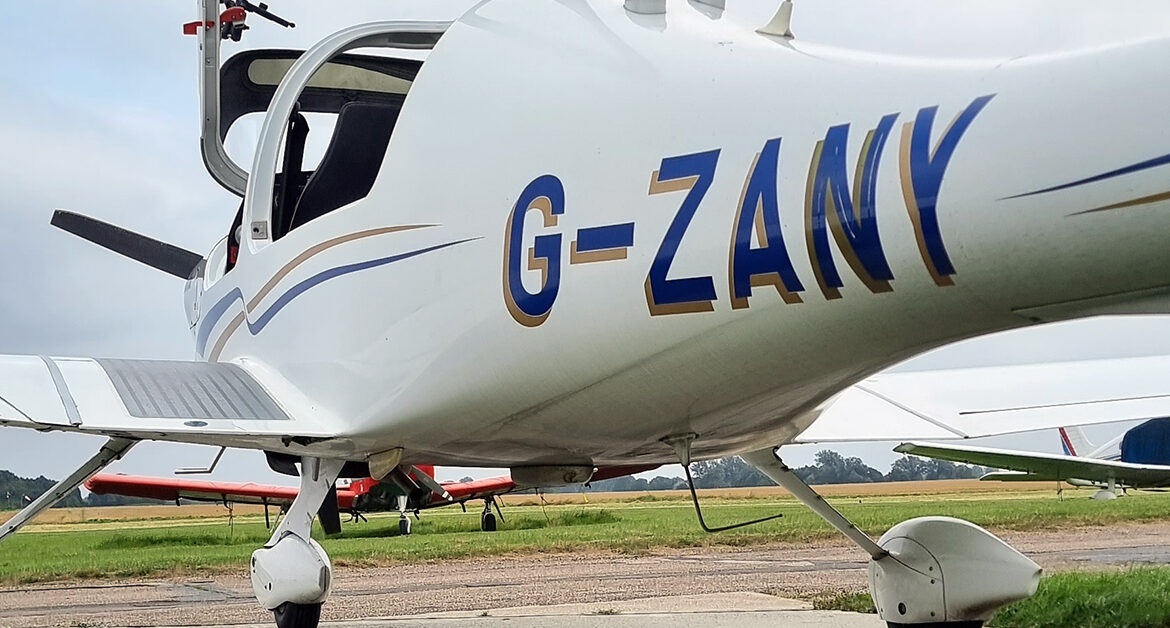 Route planning was fairly straightforward for this trip. The 183nm journey would take roughly 1hr 22 minutes based on the forecast winds, although as aforementioned this would probably be relatively inaccurate. The routing takes across Luton and up the Daventry Radar Corridor towards Birmingham and then into Merseyside.
---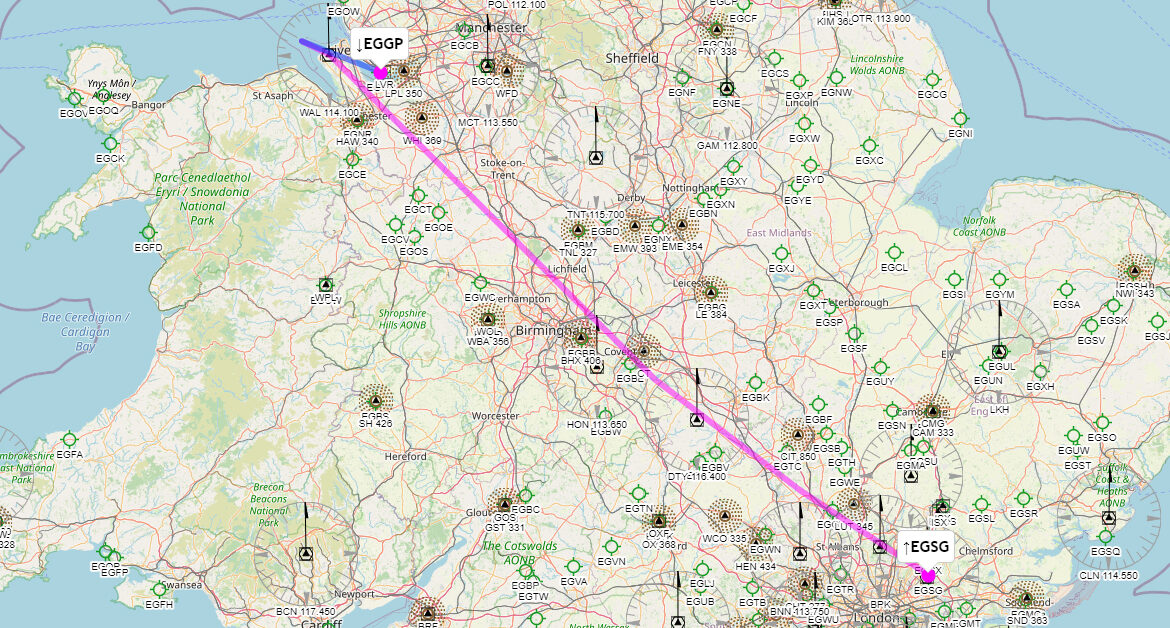 We would depart London in the afternoon landing at Liverpool for the evening, this was intentional as I was trying to avoid a 48-hour parking charge, and wanted to make the most of one of the days and the night.
The routing back to London would take us via very similar to the outbound flight with the routing via the airways system flying over Stoke on Trent and Coventry but with the added benefit of a quicker flight time and a slightly higher altitude with the tailwinds.
I was keen to explore FL110 again as I briefly did on our flight back from Newquay, especially as it would give me a slightly quicker flight time. I would also be flying another SID, which would be great fun as during IFR training we never flew them.
---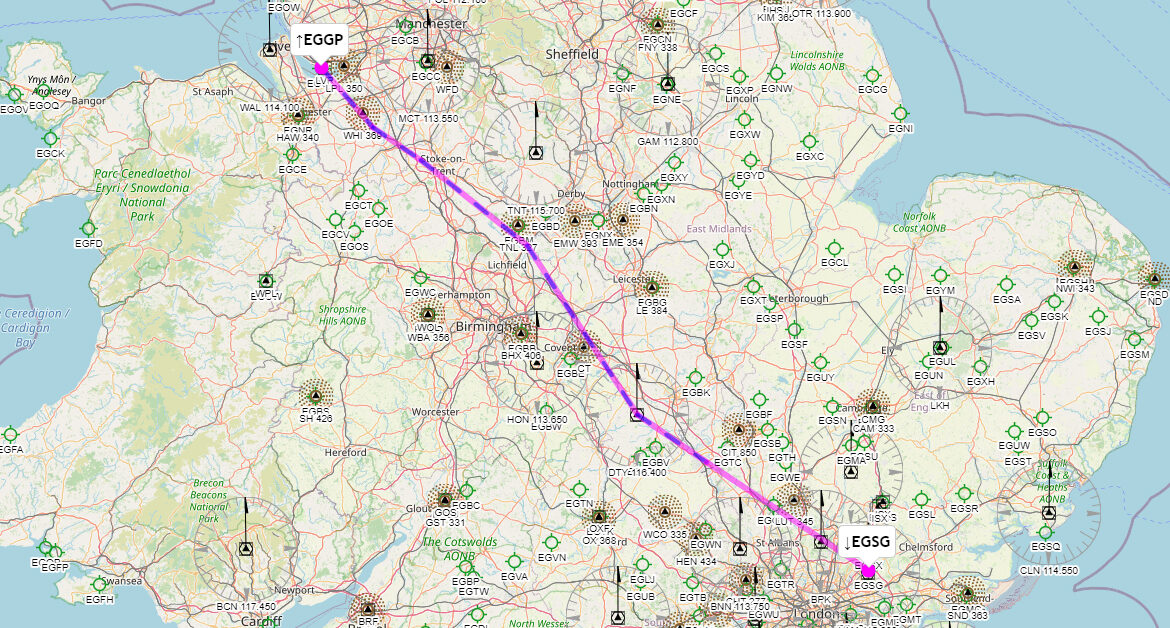 NOTAMS –
My on-time performance isn't exactly great, and it wasn't about to improve. Liverpool ATC phoned Stapleford (I still don't get why they didn't phone me directly, which makes placing the PIC number contact in the flight plan – utterly pointless). Unfortunately due to ATC regulations they had to close for a controller break and re-open.
Their flight strip system showed me landing before they reopened for 30 minutes. This is something I didn't see when in the planning phase, which is rather embarrassing as it was NOTAMd and I don't remember seeing it in there. To be fair when there's NOTAMS for a UK flight about Syrian, Belarus, Ukraine, and Afghanistan airspace, it's no wonder I missed it. Unless I didn't download the latest update?
I actually used ForeFlight for this flight rather than SkyDemon as I managed to work out a solution to get it working, so maybe that was why I missed it? So inevitably I delayed my flight to Liverpool to ensure I landed within that 30 minutes, this was a short delay but wasn't exactly the worst thing in the world. But meant landing on the cusp of Sunset.
Flight to Liverpool –
After a short delay due to ATC restrictions at Liverpool due to controllers needing to take a break, we made headways and boarded for our new departure time. After starting the aircraft up, and progressing through my checks we received our ATC clearance from Stapleford.
Swanwick instructed us to contact Essex Radar and remain outside of controlled airspace. This was rather interesting because I was expecting BPK (Brookmans Park) and this was not given. I suspect the fact that both Luton and Stansted were on easterlies had something to do with it.
So I went with my plan to fly the overhead departure, as flying a left turn from runway 03 at Stapleford is risky due to close proximity of North Weal and Stansted's airspace. Because it was very quiet for a Saturday, I gave an early changeover to Essex and quickly got turned North with a climb into controlled airspace.
It wasn't very long before we were flying through a thin layer of cloud and after multiple turns from London ATC, we finally started to get an accurate picture of what time we would land in Liverpool. It was going to be very close.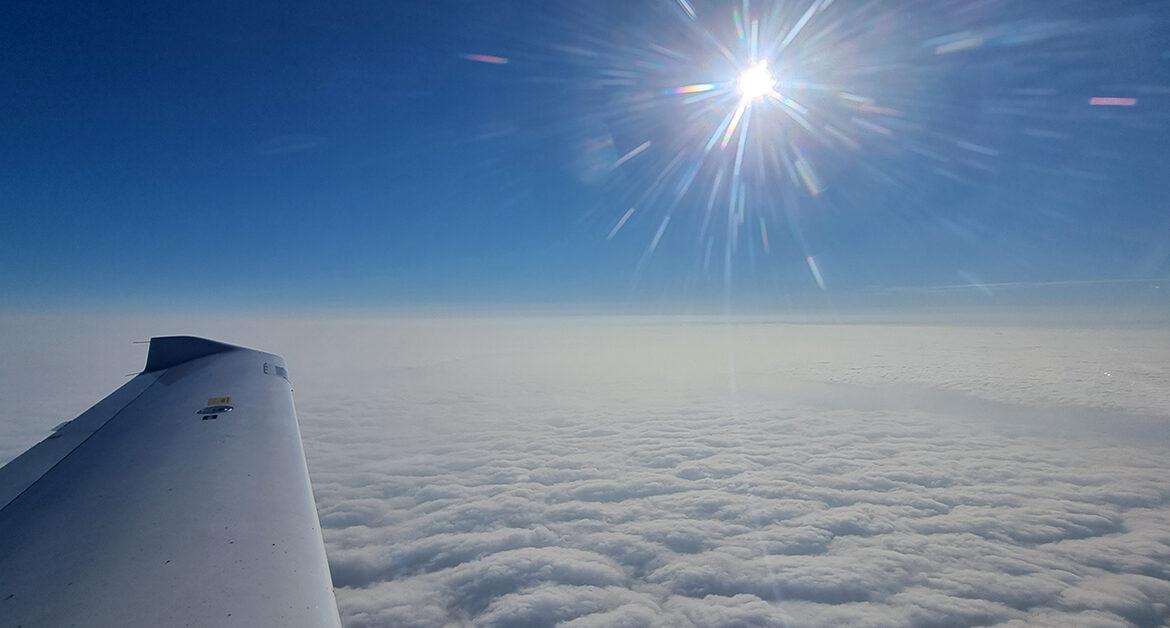 Because of Runway 03L being in use at Stapleford, it meant a slightly longer taxi run, and thus all these crucial minutes I needed we started to wonder if a divert to either Doncaster or Leeds to wait for ATC to reopen would actually happen. The other alternative was to hold or request delaying action from London ATC and bring the speed right back.
As I adjusted the flight plan in the system, I finally got an accurate time of arrival and would land probably 5 minutes before ATC closed again.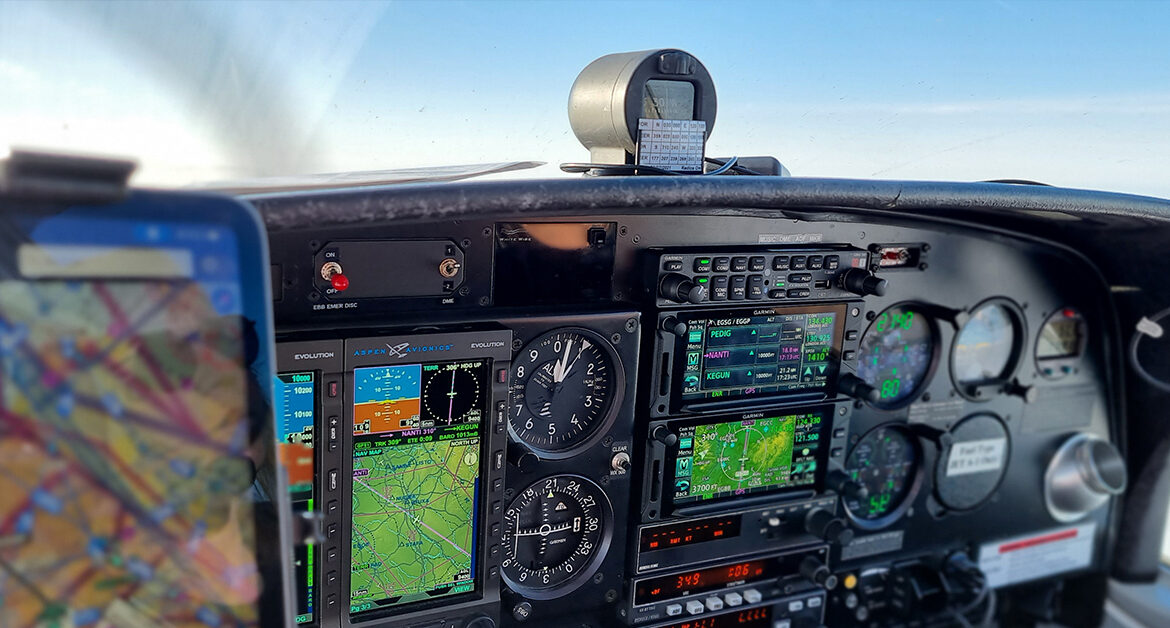 It wasn't long before we were handed over to Scottish Control and was given further shortcuts towards our STAR, which we pretty much didn't follow. Unlike the last flight where I deleted the arrival, I kept it in just in case ATC asked me to route back to the STAR. Lessons learned at least.
We were given decent instructions for when ready to descend so I quickly did a few calculations to work out an eventual descent rate. This became pointless because of an inbound A320 that was given priority over us to land, so we had extended track miles, so our descent rate would have been half of that calculated.
I flew the RNP approach as I hadn't done one since I gained my IR, so I was very much looking forward to this. It was picture-perfect and the views of Liverpool from the left-hand seat were amazing but distracting. I was also starting to get the hang of my landings after an Instrument approach.
---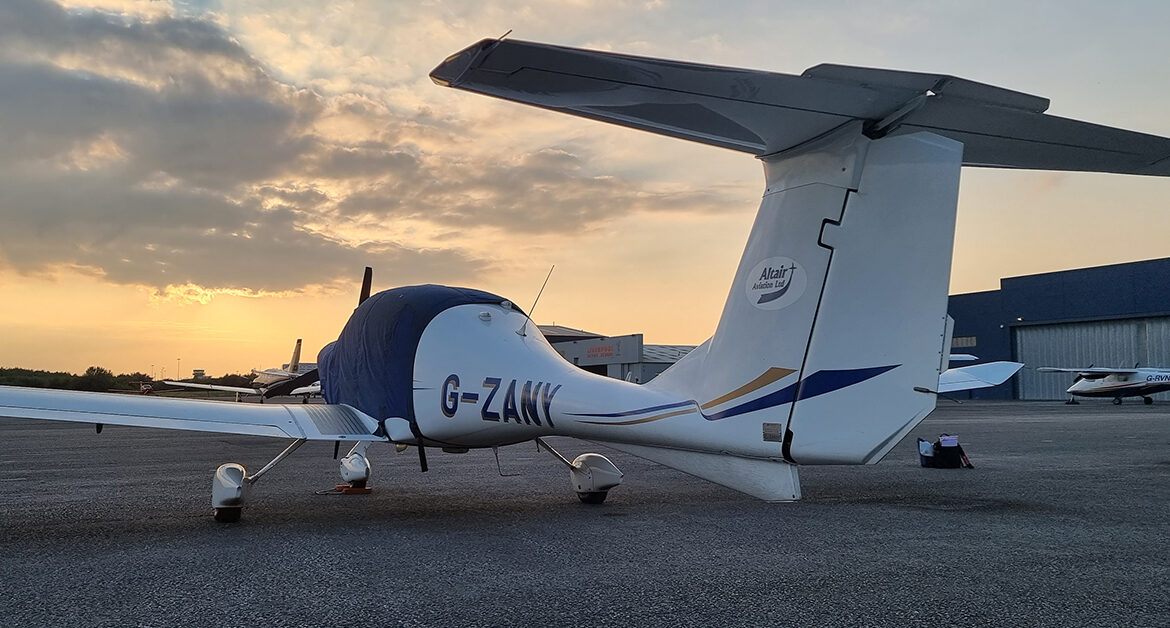 We landed within the nick of time, vacating and parking on stand as ATC closed up for 30 minutes. That was some planning but a few shortcuts and despite a delayed arrival due to an easyJet A320 inbound, we had landed at Liverpool John Lennon.
We were marshaled onto our parking spot by Ravenair who indicated they wanted to fill us up with some much-needed JetA1 for the return tomorrow. It was time to head into the city.
---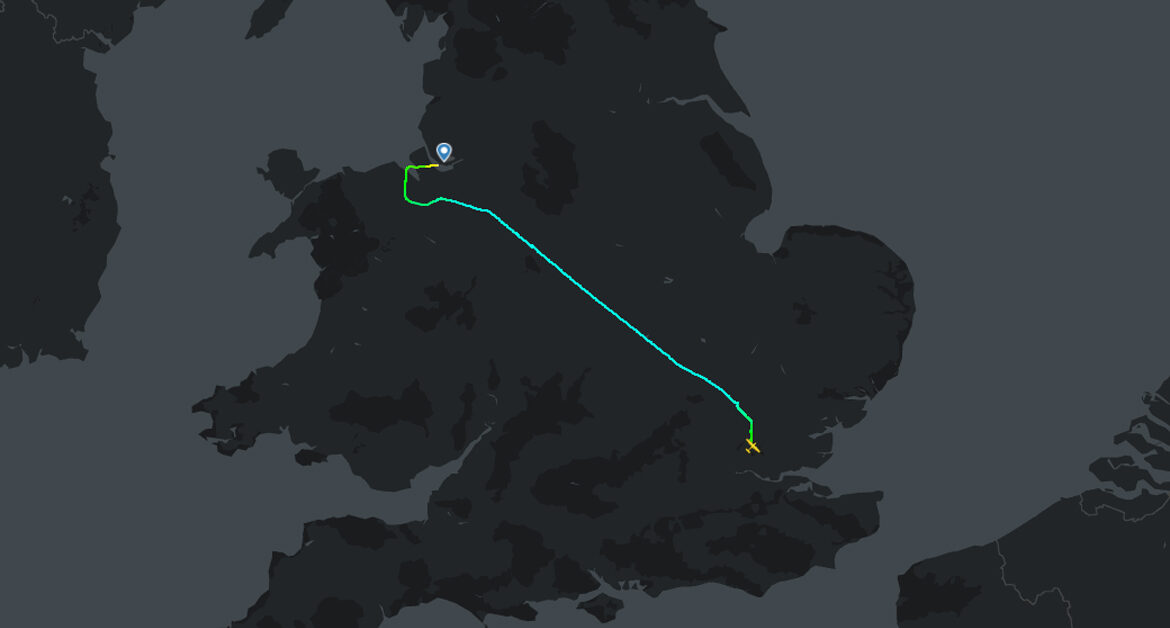 Liverpool –
We booked the Jury's Inn hotel. This is located on the waterfront, a short walk into the city center. I always use booking.com because of the ease of search and the availability to have free cancellation, one of the most important aspects of GA flying.
---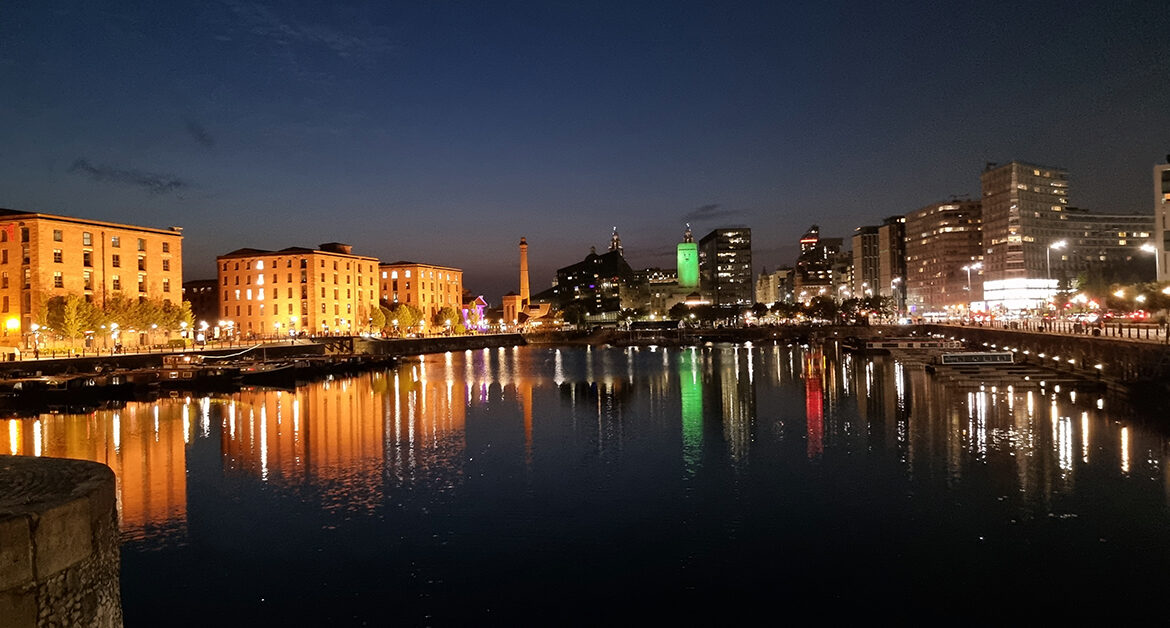 Once we arrived we quickly freshened up and headed out for food. I had been banging on to my friends about how amazing the Chinese food is up here and after speaking to the very helpful receptions we headed to Chy Liverpool City Centre, which claims to be Liverpool's most loved Chinese restaurant.
---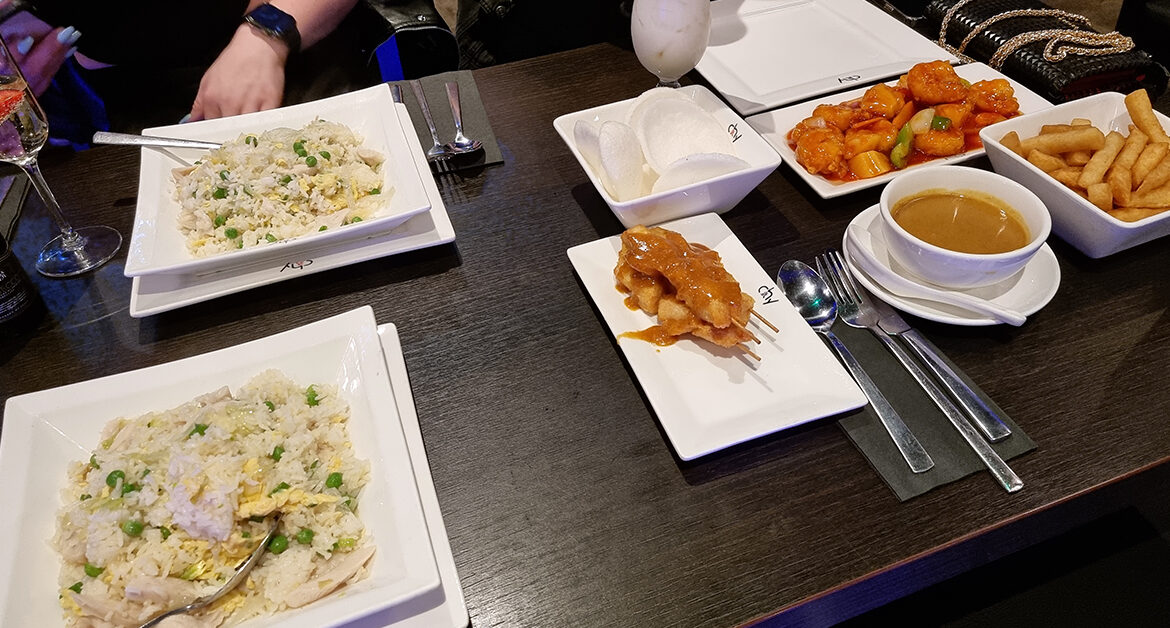 We quickly found our way to the main area of bars for a quick drink before heading back to the hotel for some much-needed sleep. We elected to return to the hotel early so we could have breakfast and enjoy some warm weather before returning back to London.
One of my friends wanted to meet her friend from University, so they last-minute booked Moose Coffee for breakfast, but this had no availability till at least after lunchtime. We did venture around the city looking for alternatives and its sister branch, but they were very similar. We waited and returned to the original booking location and managed to entertain a slightly early sit-down.
---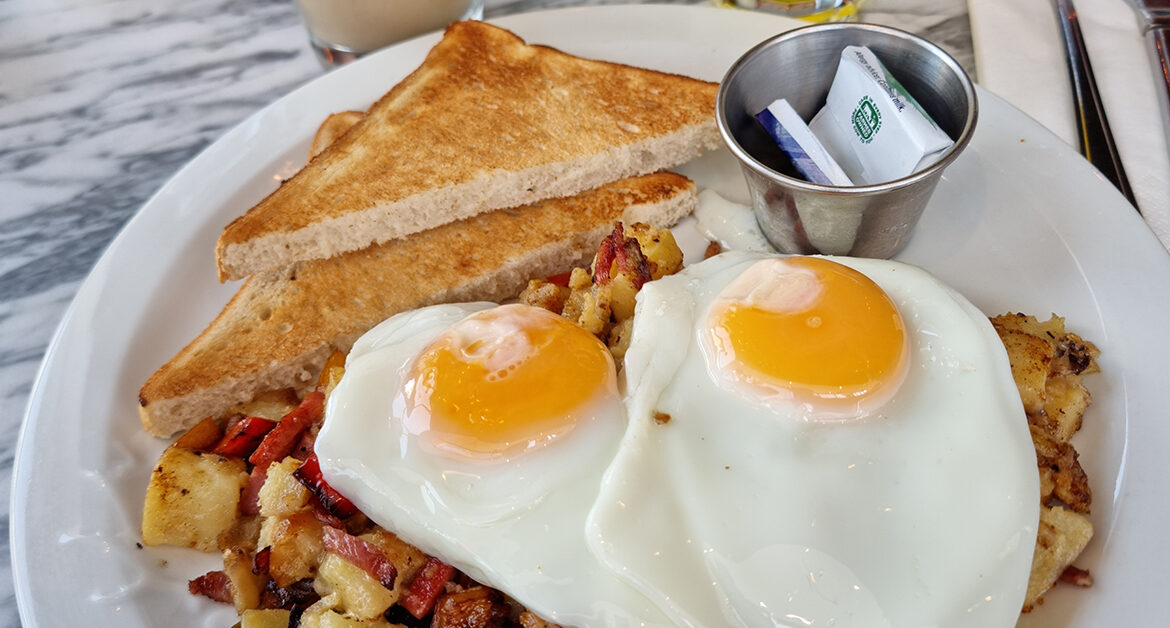 It wasn't long before I had to think about the flight back to Stapleford, so we eventually made our return to the airfield with sufficient time to allow for me to check the aircraft and load our bags. We had a short walk around and enjoyed some last-minute sun after a very late breakfast, taking in the many sights on this late Sunday afternoon.
Ravenair –
At Liverpool, Ravenair is the only GA handler available. After speaking with a friend, he arranged handling on my behalf as I wasn't sure how easy it would be to arrange. With COVID still ongoing, I wasn't sure if they'd accept visiting aircraft but they did.
Very nice guys and seems very orientated towards GA – all booked in and explained IFR arrival so they booked a PPR slot with ATC for me. JetA1 was on the landing so didn't need to do it on the day of departure. Lounge facilities for passengers allow you to concentrate as PIC on the task at hand.
The total cost was £48 for landing, £11.52 for parking, and a handling fee of £31.81. If you uplift JetA1, it is 0.73p a liter
Return Flight –
The flight back was departing via the NANTI SID which would take us southbound and towards London with a sharp right-hand turn after climbing away on Runway heading. We were quickly given FL110, which wasn't what I expected as we filed at FL90 initially. For whatever reason, you are almost always climbed up to your final step level rather than the initial level.
---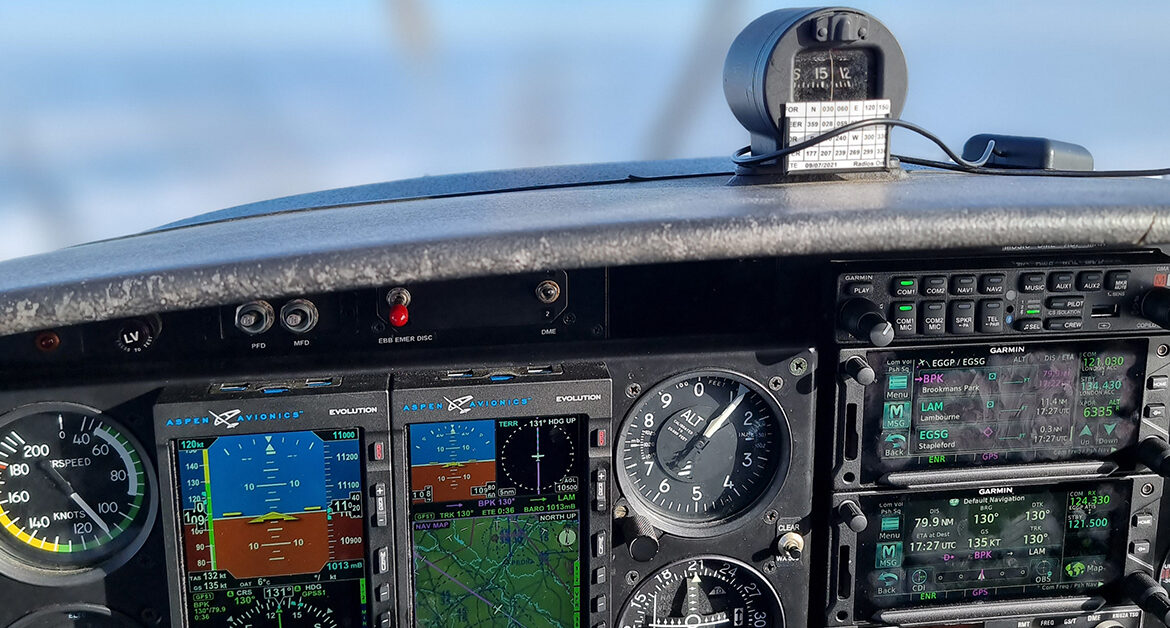 This was purely tactical on my behalf as I wanted to maintain a decent level before being at FL110 for a maximum of 30 minutes as per the safety recommendations when not carrying supplementary oxygen. When I requested that descent back to FL90 ATC was very curious as it's at a level that pretty much gets in the way of all aircraft in and out of the London TMA. FL100/FL110 seems to be the absolute sweet spot.
I realised very quickly on requesting that descent, that the amazing direct to Stapleford wasn't going to happen due to the level I was now flying at. I was now being vectored as a Stansted Arrival via BKY (BARKWAY) and turned parallel with the departures that are climbing and avoiding any Luton Arrivals.
---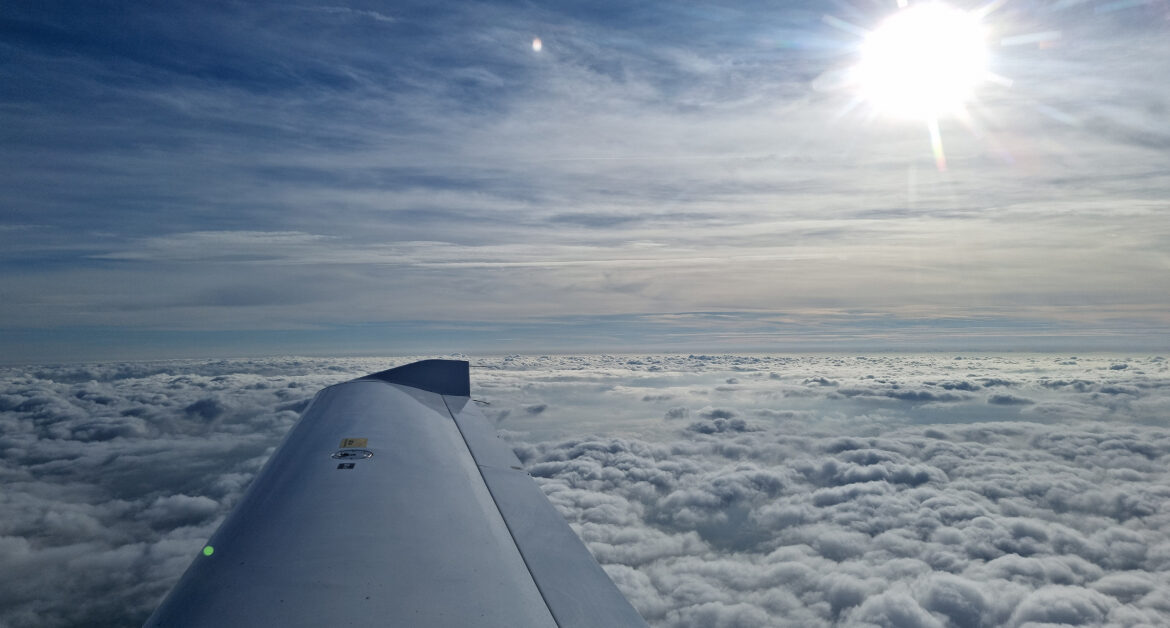 I think when both Stansted and Luton are busy, you can expect this sort of arrival coming into Stapleford. Was very interesting having to monitor traffic on ADSB and look out the window to see how close you get to other IFR traffic in Class A/Class D Airspace.
The sun was melting my eyes so this made for a very bouncy but difficult landing into my least favorite runway in the world, Stapleford 03L.
---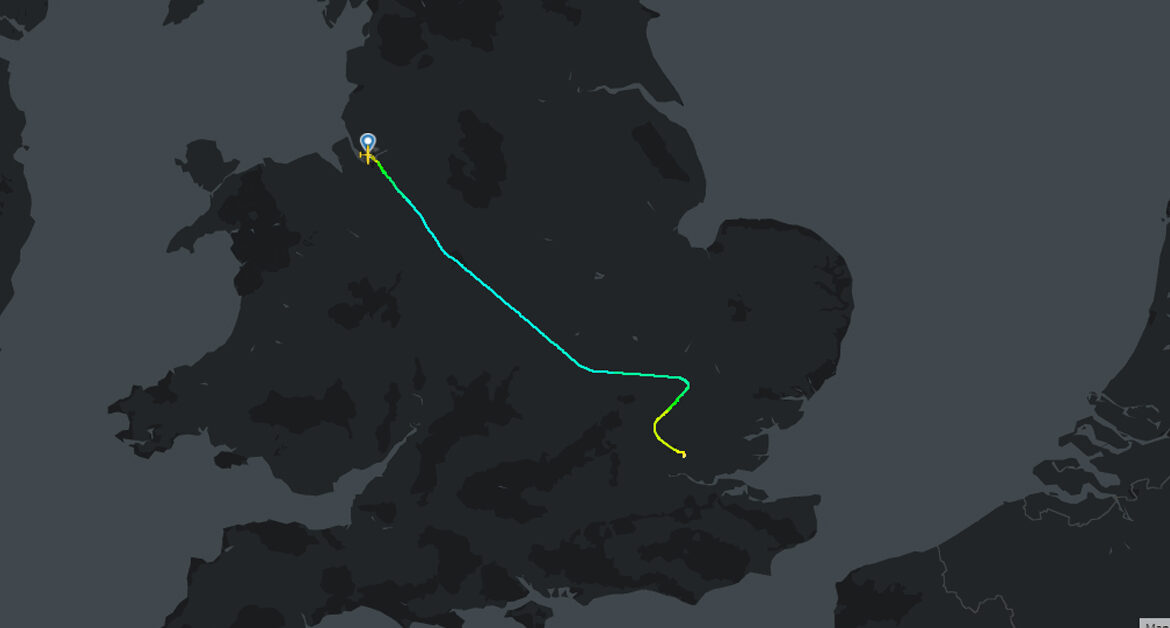 Outcome –
Once again the weather for both sets of flights was completely non-eventful so this wasn't much in the way of a challenging IFR trip, but nevertheless, it was my first night-stop using the Instrument Rating. Doing what the Instrument Rating was designed for, going places, and what better place to do the first night stop; Liverpool.
I also logged my first PIC RNAV approach, which went better than anticipated. I always struggled flying RNPs in training but I suspect this was down to the fact that both Lydd wasn't an easy IAP to fly and Cambridge, the chart wasn't very clear.
The timing was once again an important factor, but this time I think the lack of clear NOTAMs or my lack of clearly reading them came into play to force an unwanted delay to our schedule. All in all, a successful night stop that meant a plan for the future was slowly coming together and my confidence was being built up.
---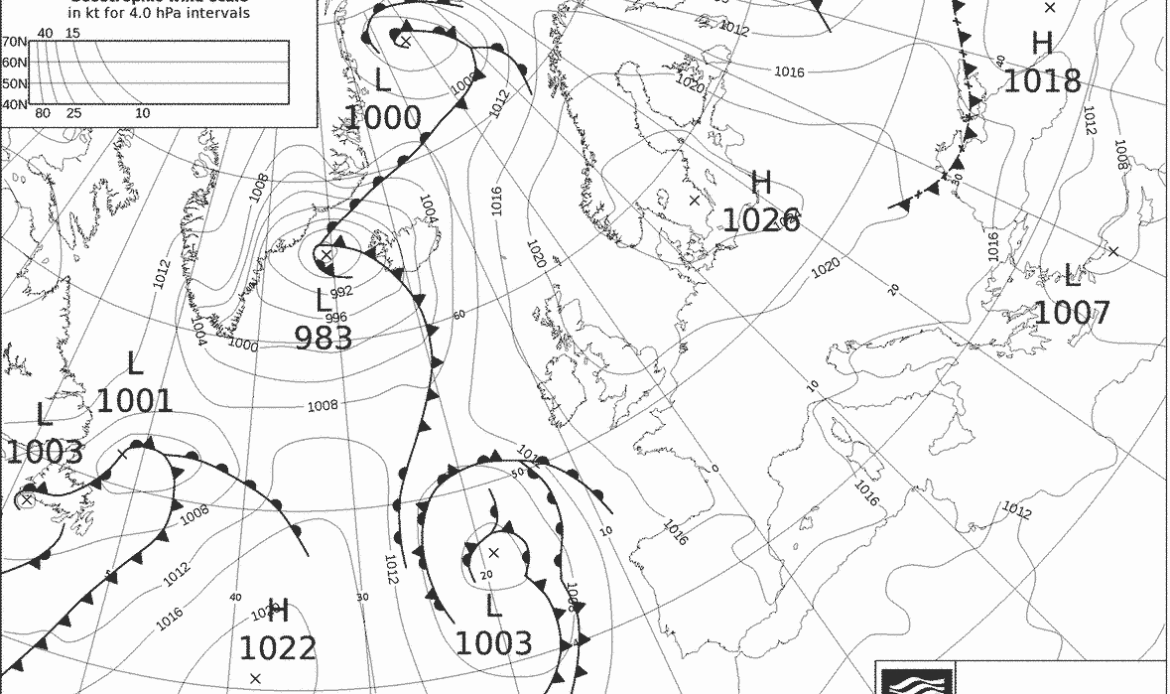 VLOG (Trip VLOG) –
---
Version 1.0 – Last updated 14/11/2021
Aircraft –
The aircraft is a DA40 TDI, which uses a Thielert "Centurion" 135 hp (101 kW) diesel engine and burns diesel or jet fuel. It has a constant-speed propeller and FADEC (single lever) engine control. G-ZANY is based at Stapleford Aerodrome, Essex, UK and was delivered as new in 2003.
Read more about the aircraft on the dedicated page

Supporting the YouTube Channel –

Support the YouTube Channel –
Welcome to The FLYING VLOG…
I am a current PPL(A), SEP (LAND), IR(A) SE/SP PBN, IR(R) & Night holder. Flying the world, exploring its hidden treasures. Taking pictures and vlogging the journey; I hope I can provide you with an oversight of my progression and as I develop my skillset and airmanship in exclusive videos on my YouTube channel.
Now flying IFR in the Airways of Europe & beyond. Bringing you an exclusive niche to YouTube, flying in the same skies with commercial airliners.